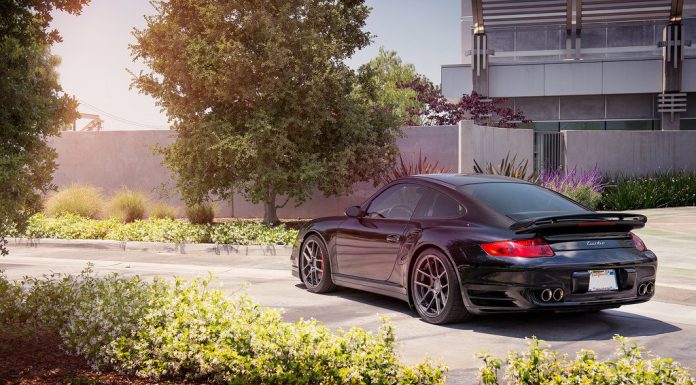 We have featured quite a lot of wheels manufacturers on here all showing us bewildering projects, and they are many of them in the industry such as our feature today, the name is Avant Garde wheels. A name normally associated with the army now used to describe innovation as seen in their projects. Forty years of experience and the result is equals to projects such as this Porsche 997 Turbo fitted with the M510 wheels.
The Porsche is black in color and that's why they choose the custom powder coated gloss gunmetal finish to go on the wheels. They size 19×8.5 inches in the front and 19×11 inches in the rear, that is just one set of size offered with a variety of more sizes available to choose from. Just a recap, the Porsche 997 Turbo is the outgoing model as the 991 Turbo models were officially launched a few weeks ago.
The Porsche 997 Turbo featured an engine rated at 470hp and 620 Nm of torque, the engine is well fed by two BorgWarner VTG turbos. Its capable of doing naught to 100km/h in just 3.7 seconds and a possible top speed of 320km/h.