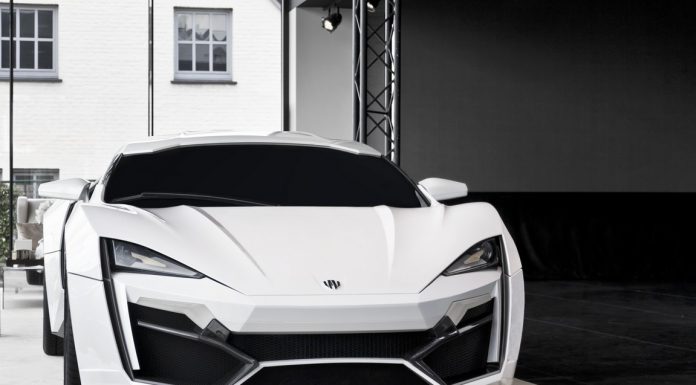 The Arabian supercar-W Motors Lykan Hypersport made its European debut last Thursday and was later taken to a dealer in Belgium, where it stayed for some good three days. The dealer was kind enough to let Spykerforce Automotive Photography take some shots of the hypercar. The last time we saw the car openly in public was at the Qatar Motor Show 2013.
W Motors emerged towards the middle of last year. It's the brain child of Lebanese entrepreneur Ralph R Debbas together with famed German contractor Magna Steyr and legendary Porsche experts RUF. Only seven will be built, each one delivered with a matching $200,000 special edition Cyrus Klepcy watch, a luxury watch inspired by the historic city of Babylon.
Just a recap, among the amazing features of the LykanHypersports includes the use of 220 diamonds in the headlights and it has a holographic/3D dashboard. The car uses a RUF-sourced flat-six power plant producing around 750hp, 1,000Nm and a staggering $3.4 million price tag. W Motors estimates a zero to 100km/h time of just 2.8 seconds with a top speed of 385km/h.