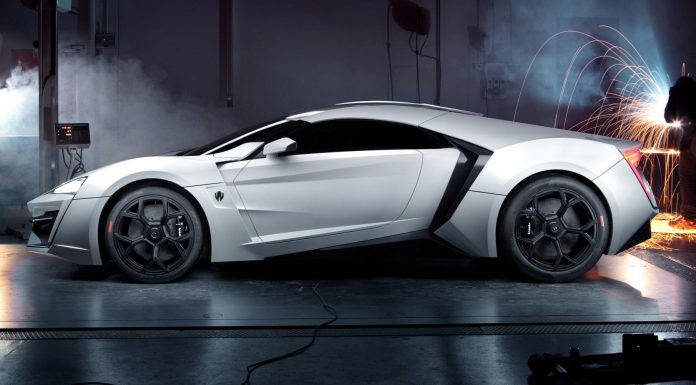 W Motors have revealed official photos of the LykanHypersport, the first Arab Supercar. The second model, the LykanSupersport will join the range later this year. For now though, the range topping LykanHypersport provides plenty for us to talk about!
W Motors emerged towards the middle of last year. Its the brain child Lebanese entrepreneur Ralph R Debbas together with famed German contractor Magna Steyr and legendary Porsche experts RUF. Only seven will be built, each one delivered with a matching $200,000 special edition Cyrus Klepcy watch.
The car itself does actually exist now. It uses a RUF-sourced flat-six power plant producing around 750hp, 1,000Nm and a staggering $3.4 million price tag. W Motors estimates a zero to 100km/h time of just 2.8 seconds with a top speed of 385km/h.
The LykanHypersport will have signature diamond encrusted LED lights and a holographic display. Each customer will be able to choose a precious stone to have fitted to the interior of the car. The car will feature a carbon fiber frame, a gold plated hood and gold or platinum keys.