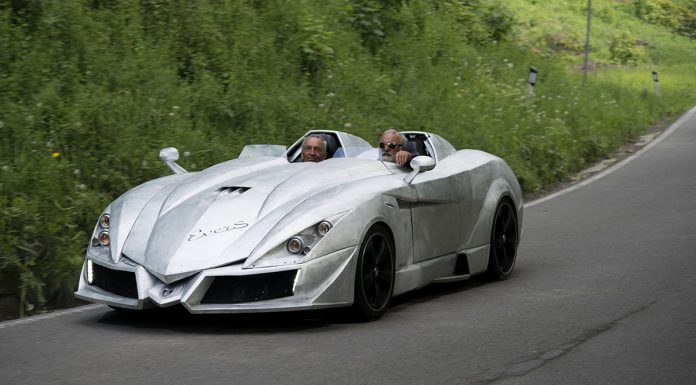 The Mile Miglia 2013 took place a few weeks ago and new photos keep flowing in. Previously we have showed you galleries of the Mercedes experience and the Night photos of the event in Ferrara. This is yet another set of photos from the rally done by LP Automotive Photographer who captured the supercars that were tagging along with the Mille Miglia 2013 mainly.
In the photos we can see the white Pagani Huayra accompanied by its blue counterpart. Other cars included the Ferrari 458 Italia, several Wiesmann cars, Porsche Carrera GT, Ferrari F40, Ferrari F12, Lamborghini Countach, the Porsche 997 Carrera GTS and one of the only 80 Ferrari SA Aperta.
The Mille Miglia started back in 1927 and was ended in 1957. In 1977 the Mille Miglia was revived and has been considered to be one of the most challenging races of all time. This year the participants passed through a large part of Italy over a total of 1,000 miles. From its start in Brescia, Northern Italy, participants passed through the cities of Verona, Ferrara, San Marino and Rome before returning back to Brescia via Siena, Florence and Cremona.