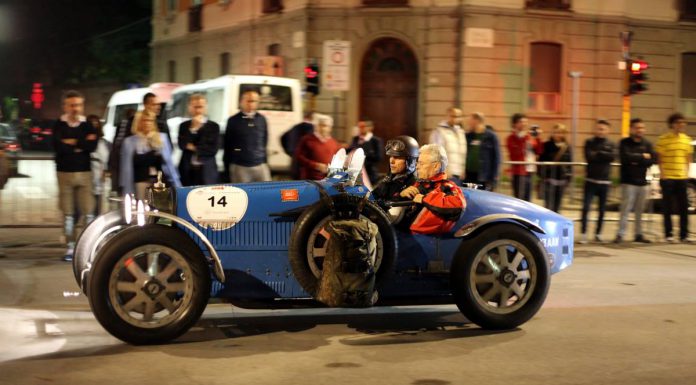 We have showed you the Mille Miglia 2013 photos of two Pagani Huayras which were in the 1000 miles race from Brescia to Rome and back. However we did mention that this rally is mainly dominated by classic cars, this is because only cars that took part in the original Italian classic race and are still in their original condition may participate in the competition.
In that regard, our friend Matteo of ItalianSupercar.net was at the race last night and managed to come up with the following shots of the classic cars at the race. In the photos, you shall see Harry Metcalfe (EVO) and the Bugatti Veyron Grand Sport Vitesse which we told you would lead the Bugatti Type 35T all cars are in French racing blue.
There is also a 1931 Alfa Romeo 6C 1750 Grand Sport, a 1925 Lorraine Dietrich B3-6 Le Mans, a 1937 BMW 328 coupè and even a Wiesmann roadster. These shots were taken in Ferrara which is a city and comune in Emilia-Romagna, northern Italy, and capital city of the Province of Ferrara.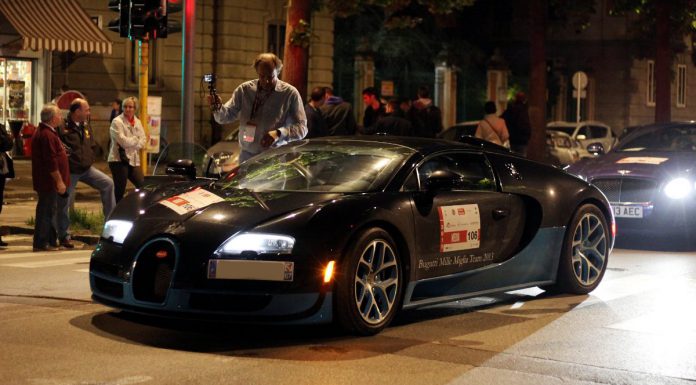 The Mille Miglia started way back in 1927 and was closed in 1957 later to be revived in 1977 and has been considered to be one of the most challenging races of all time. Today, it's organized as a safe rally, this year the participants will go through three-day, multi-stage rally places which runs over 1,000 miles from its start in Brescia, Northern Italy, passes cities through Verona, Ferrara, San Marino and Rome before returning to returning back to Brescia via Siena, Florence and Cremona.