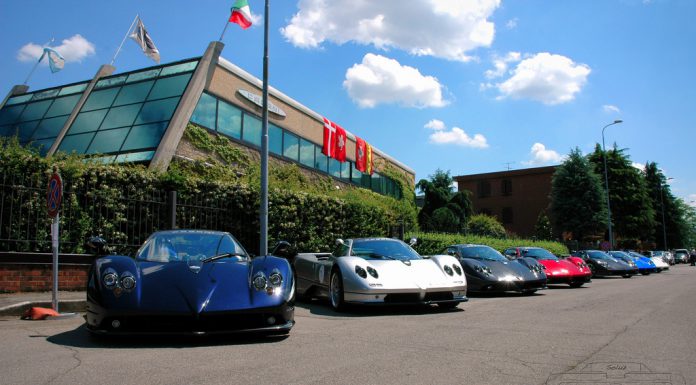 Every year Pagani invites its customers to a unique owners gathering dubbed Vanishing Point. Last weekend, the 9th annual Vanishing Point event took place and Marco Solari was lucky enough to attend the start of this awesome event and capture the following gallery for us.
This particular edition of Pagani's Vanishing Point gathering brought together some of the best Pagani's to have ever been produced during the companies 14 year history. The Pagani Zonda debuted in 1999, and production is still ongoing with special editions available at customers request. It features a Mercedes-Benz 7.3 litre V12 engine with up to 760hp. The Pagani Huayra is its replacement, unveiled at the Geneva Auto Salon 2011. It features a 6.0-litre Mercedes-Benz V12 engine with 690hp.
Some of the most unique Pagani's to attend this year's event were the one-off Pagani Zonda HH specifically built for computer programmer and software developed David Heinemeier Hansson, a one-of five Pagani Zonda Cinque coupe as well as a one-of three Pagani Zonda Tricolore. Additionally, the very first customer owned Pagani Zonda R Evolution was present.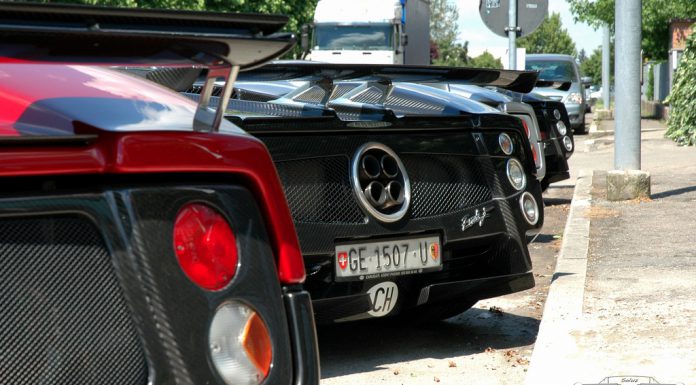 On top of the various Pagani Zonda's present at the event, a handful of Pagani Huayra's were present, including a unique matte black one and the Pagani Huayra which recently completed the Mille Miglia 2013 rally.