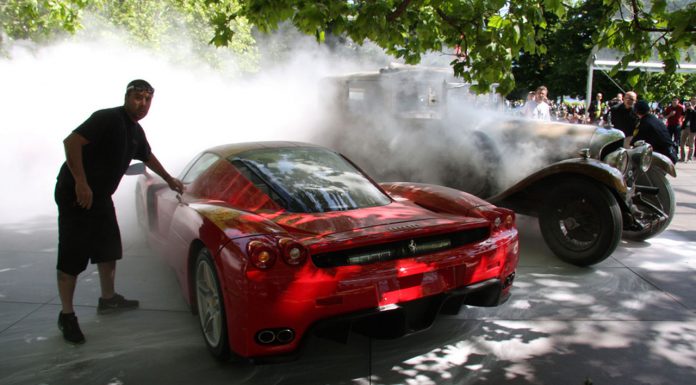 A rare Ferrari Enzo has come within just inches of being engulfed in flames when a 1929 Bentley burst into flames at a recent RM Auctions event in the United States.
The 1929 Bentley reportedly burst into flames when someone depressed its gas pedal all while a Ferrari Enzo was parked next to it. What's more, parked next to the Ferrari Enzo were a Ferrari F40, Ferrari F50 and Ferrari 288 GTO.
Due to its age, the 1929 Bentley ignited violently sending local attendees into a frenzy as RM Auctions staff and a fireman went straight into action and began dowsing the flames with fire extinguishers. All while this was happening however, the Ferrari Enzo remained completely stationary as it simply couldn't be moved in time.
Consequently, the Ferrari Enzo was covered in the white dust created by the fire extinguishers as were the Ferrari F40, Ferrari F50 and Ferrari 288 GTO.
If there's a lesson to come out of this story, it's to remember to never park a priceless Italian supercar next to an 80+ year old Bentley!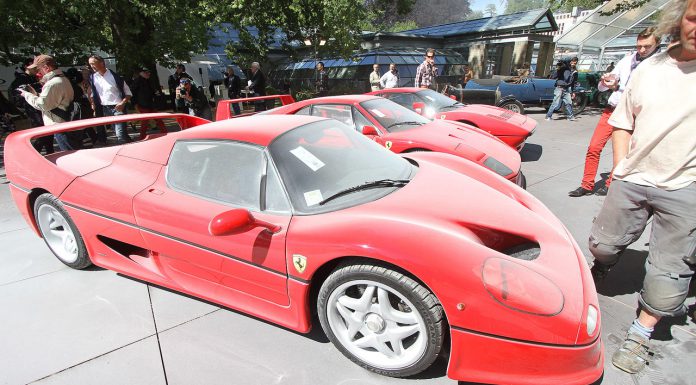 As you may know, the Ferrari Enzo was recently replaced by the 2014 Ferrari LaFerrari, but the Enzo still packs an impressive 6.0-liter V12 engine mated to a 6-speed semi-automatic transmission driving the rear wheels.