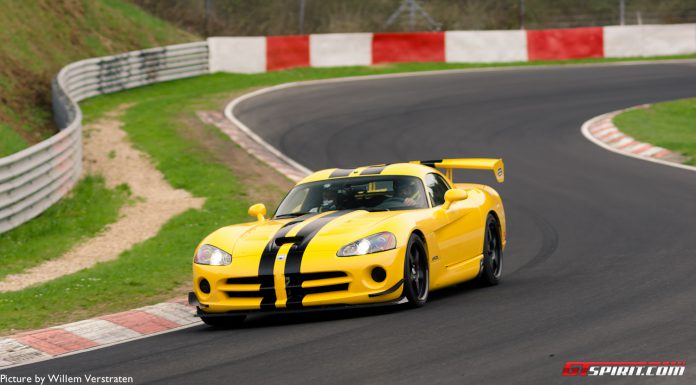 Our latest Photo Of The Day comes courtesy of Willem Verstraten and features a unique yellow and black Dodge Viper SRT10 ACR speeding around the Nurburgring.
While the Dodge Viper SRT10 ACR comes from the good 'ole United States of America, it's actually made quite a name for itself on the legendary Nurburgring with it once being the fourth fastest production car to have ever lapped 'Green Hell' when the 2010 model completed the circuit in just 7 minutes and 12 seconds in late 2011.
Be sure to check out Willem's Facebook page for more images!