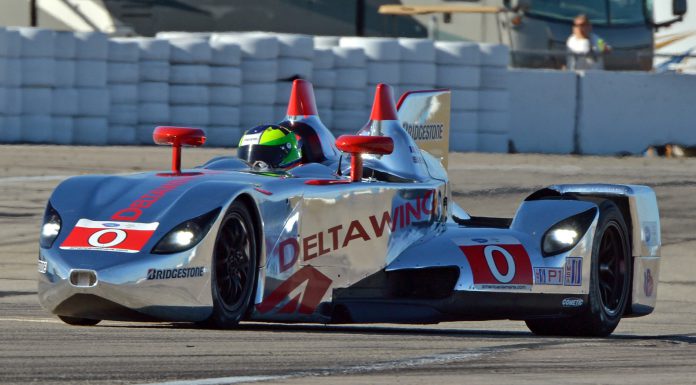 After ditching the unique Nissan DeltaWing Le Mans project, Nissan has announced that it'll be entering a brand new car at Le Mans next year with the racer pinned to feature a hybrid powertrain.
It has been learnt that the advanced hybrid powerplant will enable the Nissan 'Garage 56' entry to run on purely electric power for short periods of time.
Furthermore, the car will be designed by the man responsible for the Nissan Deltawing Ben Bowlby.
Nissan boss Andy Palmer said, "The final configuration of the drivetrain is still up for discussion, but we have made significant progress.
"What is absolutely clear is that that we have to be in a position to showcase electric technology and we have to have a car that is as visually arresting as the DeltaWing."
[Via Autocar]