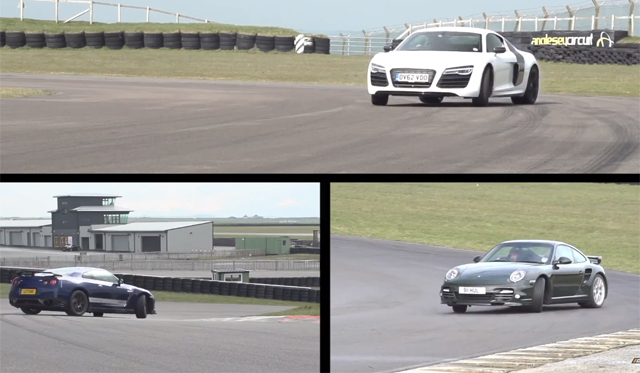 Chris Harris has returned for the latest season of Chris Harris on Cars on the Drive YouTube channel with his first big group test of 2013 and it was certainly worth the wait.
In the following clip, Chris Harris drives three of the most potent modern-day supercars currently on the market with the 2013 Audi R8 V10 Plus, the 997.2 Porsche 911 Turbo S as well as an insane 750hp Nissan GT-R tuned by Litchfield.
While pitting a heavily modified Nissan GT-R against a stock Audi R8 V10 Plus and stock Porsche 997.2 911 Turbo may seem unfair, keep in mind that the lower price of the Nissan GT-R means that even with the £20k tune from Litchfield, it's cheaper than the other group test contenders.
As you'd expect from any Chris Harris video, the clip features some insane driving skills, the professional journalism we've come to admire from Harris and of course three incredible supercars!