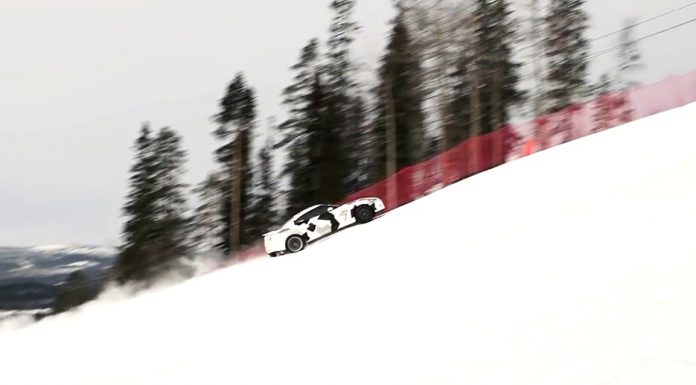 We can say a lot about the Nissan GT-R adding to the numerous praises it has been given in the automotive news including the latest one from its very own Godfather. Nevertheless, without action to prove it then we are up to no truth, remember the previous news from Kazutoshi Mizuno-the chief engineer of the sports car, citing its capability to perform well under all conditions? Those news appear to be true now after a ski-group named Ice Ricers decided to put this to test.
The group accompanied by Swedish media specialists Redhouse Media, went for an uphill race on snow with a Camo Nissan GT-R, firstly, we would like to acknowledge the cosmetics on the car for they look perfect! The crew tells us that the car is up for 1000hp and currently undergoing this update to get ready for more action. The video shows the Nissan GT-R racing and drifting on snow before racing uphill on a steep hill, accompanied by snowmobiles; it did very well and at high speeds.
They were running on special tires with 850spikes/tire.