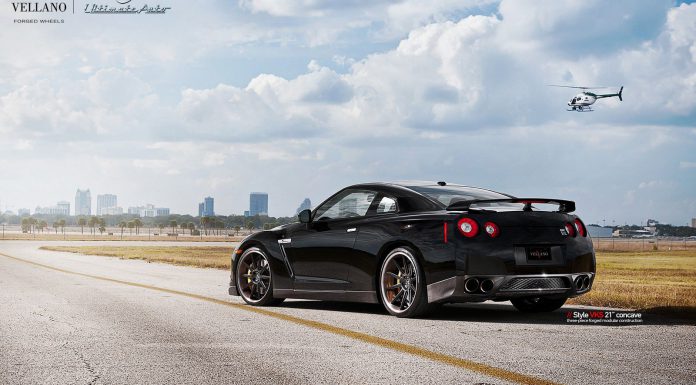 The Nissan GT-R is by far one of the best sports car that money can buy and still offer much better performance than most of the available sports cars in today's markets. In that regard, we came across a very unique interview held by Sony Thoms at Gulf News with the Godfather of the Nissan GT-R and that's none other than Kazutoshi Mizuno-the chief engineer of this Japanese sports car.
One of the most interesting bits in this piece of interview is where Mizuno sets a clear line difference between the Nissan GT-R and other sports cars hailing from Europe. Mizuno says that the Nissan GT-R is made for the customer and he emphasizes that when an European sports car is good looking and fitted with luxury confinements, it may fail not perform that good on the track as opposed to the Nissan GT-R which is good at home, on the road and track.
Mizuno emphasized that these cars are made for completely different markets;
Anyone, anywhere, anytime can enjoy supercar performance in the GT-R. These other cars might be light and beautiful, but we at Nissan make sure that the customer can enjoy the car's performance limits and still be as safe as possible.

You'll notice the difference if you drive other supercars and the GT-R under sandy, slippery conditions like you have here in the Middle East or on snow like in northern Europe and Canada. You won't be confident enough to push the limits of a sexy, lightweight European supercar under such conditions. It can in fact be very dangerous. But things are different if you're driving a GT-R, the world's fastest accelerating four-seat production car.
Another important point that Mizuno raised during this interview with Sony was that the 2013 Nissan GT-R is only 90% complete and hence room for more performance increase, the current values play around 545HP and 627nm of torque with a 0-100 km/h time of 2.7 seconds, meaning that if the engineers exploit the remaining 10% then we are looking at not only the fastest accelerating 4-seat car in the world (which it hold the record for) but we could also get the fastest 0-100km/h time from the Nissan GT-R.
"This 2013 model is 90 per cent complete. That means it still has a 10 per cent potential for performance improvements. Mind you, 10 per cent is a very big number when it comes to the performance of a car like the GT-R."
And Mizuno would not finish this interview without saying that the Nissan GT-R is indeed the best car in the world.