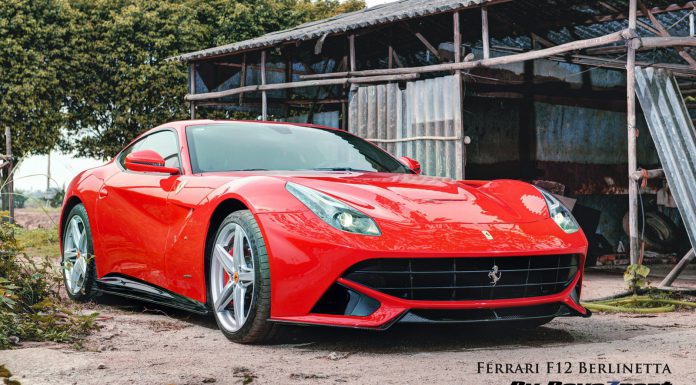 Hong Kong based tuner Revozport has revealed its latest build based on a Ferrari F12 Berlinetta, a car that has received quite a lot of attention from various tuners such as Mansory with the F12 Stallone and DMC with the F12 Spia. The current build by Revozport is the newest to hit the market and it comes with nothing less of what they have showed us before; lots of parts from the spoilers to the wings and everything surrounding its aerodynamics.
Firstly is the OEM carbon fiber front splitter replacing the plastic one, and it costs $1500, there are carbon fiber side skirts that come in gloss or matt finishing at a cost of $2500 and a left and right carbon fiber rear diffuser that goes on top of the stock plastic diffuser, the price is $2900, the carbon fiber is also utilized in the rear fog light cover at a cost of $380.
The engine bay received a RZF-12 kit which replaces the plastic covers on the engine with carbon fiber ones and one may choose between gloss or matt finishing at a cost of $6800. The airflow system is then enhanced through the use of a TITAV Titanium Exhaust System that costs $7490.