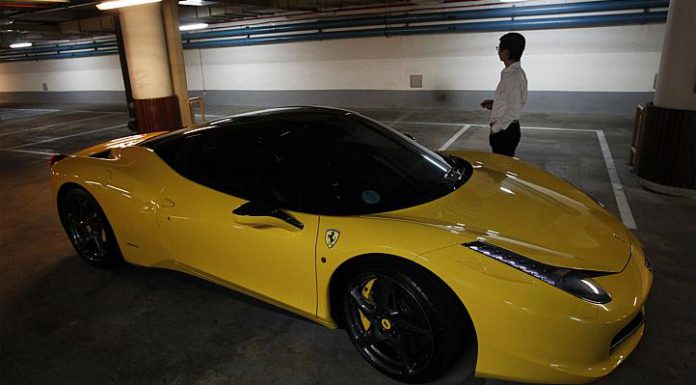 No matter what car you own, whenever you hand the keys over to a parking valet you expect them to take care of your car and drive it no more than a few metres to an available parking space.
However, the complete opposite happened in Singapore recently when two Singaporean valets went for a ride in a bright yellow Ferrari 458 Italia without the owner's knowledge.
The 61-year-old retiree discovered the valet's joyride when checking the car's in-car footage from its dash-mounted camera which the valets obviously didn't notice.
Unsurprisingly, the owner was disgusted by what he found and has filed a police report and issued a letter of demand to RWS through a lawyer.
During the video, you can clearly here the valet's giggling to themselves with the driver even stating that he drives each and every car and has piloted cars such as the Lamborghini Aventador and even the Pagani Zonda!
Do you have any crazy valet's experiences? If so, share them with us!
[Via Straits Times]