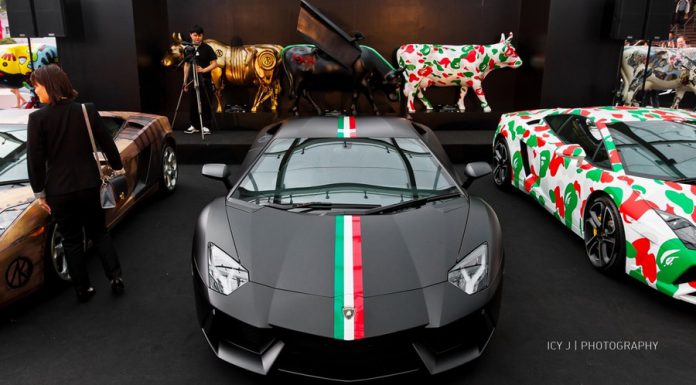 Lamborghini has received quite a lot of attention this year as they celebrate their 50th anniversary, without even counting what they are doing for themselves with the new special editions cars which include: Lamborghini Veneno and the Lamborghini Aventador LP720-4 50th Anniversario, they are getting all the love they require.
Hong Kong the city rich in supercars held one of these celebrations as shown through this photoset by Icy J Photography. If you do follow our Facebook page closely then one of these photos was posted on there. The event took place at the Stanley Plaza and be rest assured that the Lamborghini owners in Hong Kong know how to do it, representing with the best of the Lamborghini models in all colors and all themes!
The models include the Lamborghini Diablo, Murcielago, Gallardo and its variants and the Aventador which were all largely represented.