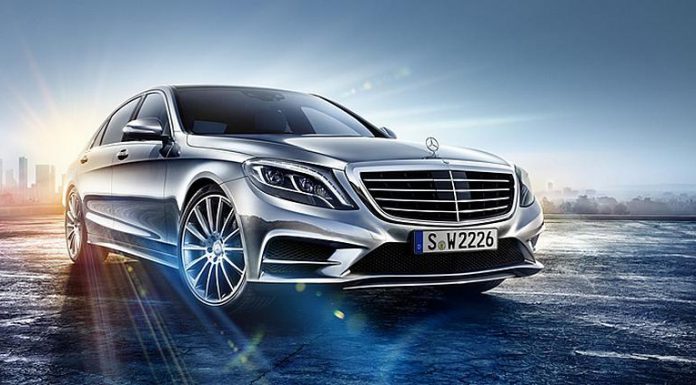 After pictures of the interior of the upcoming 2014 Mercedes-Benz S-Class were published a few weeks back, the very first picture of the exterior of the car has just leaked online.
Mercedes-Benz is currently preparing the 2014 Mercedes-Benz S-Class for its world debut on May 15th but that didn't stop someone from Mercedes-Benz Austria posting the following image on their mobile website.
This picture is unquestionably the real deal as it was pulled from the website almost as soon as it was published and it looks identical to all the prototypes we've seen testing in recent times.
From the following image it becomes clear that he car will feature a much sportier looking front end with a brand new front fascia, a redesigned grille, LED headlights and aggressive front air intakes. Furthermore, an aggressive body crease now runs just beneath the door handles after stretching from the top of the headlights.
As we already know, the 2014 Mercedes-Benz S-Class will be the most luxurious S-Class to date as it has to fill the gap left by Maybach's departure from the automotive world.
No engine details have been confirmed just yet, but the 2014 Mercedes-Benz S-Class is expected to include powerplants such as a 4.6-liter V8, a twin-turbo 5.5-liter V8 engine and an even larger V12 engine.
[Via World Car Fans]