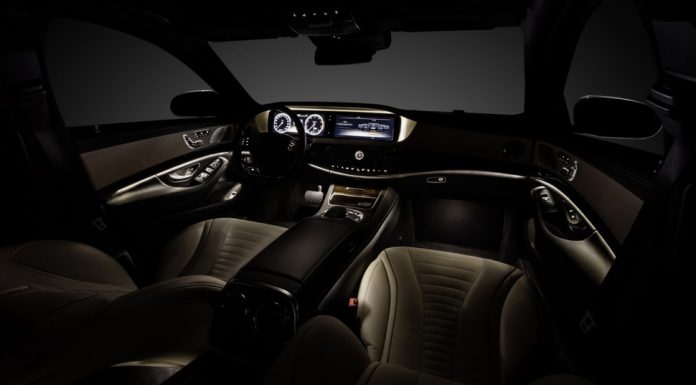 With Maybach now resigned to the history books, Mercedes-Benz has taken it upon itself to improve the Mercedes-Benz S-Class for the 2014 model year substantially and as the following images highlight, it's set to be a true competitor to the Rolls-Royce Ghost.
At the top of the list of new interior modifications, the 2014 Mercedes-Benz S-Class will feature an "energizing" hot massage function utilising reverse-flow seat ventilation fans as well as heated armrests. Mercedes-Benz states this world first system has been developed with physiotherapists and psychologists and uses the 14 air bladders in each seat to attain a level of relaxation not available in any other car.
If that wasn't enough, the 2014 Mercedes-Benz S-Class will also feature two massive 12.3 windscreen displays up front with one replacing the traditional instrument panel while the other is responsible for the infotainment system.
While speaking of this infotainment system, reports suggest that it is cloud-based which means it'll have Facebook, Yelp, Google Street View and Google searches plus more available for the occupants.
[Via Jalopnik]