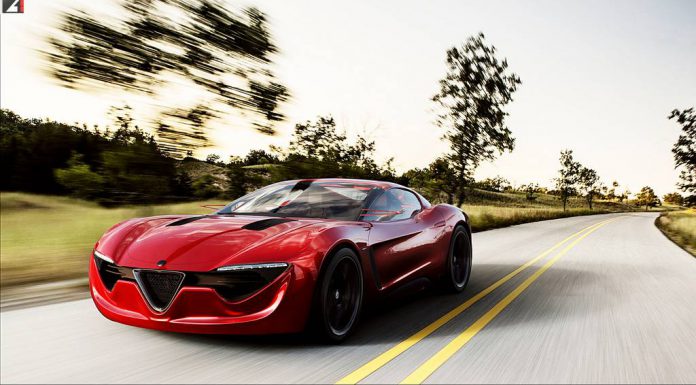 Reports have just emerged suggesting that Alfa Romeo is preparing a brand new sedan and coupe, both of which will wear the 6C nameplate.
Car and Driver understands that the Alfa Romeo 6C Concept Coupe created by automotive designer Alexander Imnadze which we brought you recently, could become the foundation of Alfa Romeo's brand new mid-size luxury vehicle line-up.
Furthermore, the Alfa Romeo 6C is currently at the top of Alfa's to-do-list and is ultimately set to be built around the same underpinnings as the recently released 2014 Maserati Ghibli.
Both the coupe and sedan variants of the upcoming Alfa Romeo 6C will feature all-wheel drive systems favouring the rear wheels and the car should become available with the two engines currently making up the 2014 Maserati Ghibli range.
The first of these is a twin-turbo petrol V6 engine delivering 410hp, while the other is a 3.0-liter V6 turbo diesel producing around 300hp.
What's more, thanks to Alfa Romeo's involvement in the Fiat group, the Alfa Romeo 6C could actually utilise the advanced all-wheel drive system of the Ferrari FF!
[Via Car and Driver]