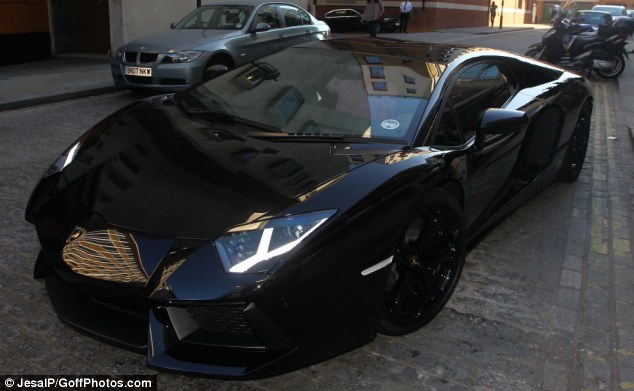 After her black-on-black Lamborghini Aventador recently went missing, Tamara Eccelstone has officially entered a High Court battle against former boyfriend Omar Khyami to fight for the prized Italian supercar.
In a typical he said, she said battle, Ms. Eccelstone claims that she is the rightful owner of the 380,000 pound Lamborghini Aventador, while Khyami claims that he was given the supercar from Tamara for his 38th birthday last April.
Since the car was seized just a couple of weeks ago, it has been sold twice. The High Court ordered earlier this week that the car must remain in a secure location until the dispute is settled. The car was reportedly purchased by Tamara Eccelstone early last year from Elite Performance Cars Ltd and registered in Khyami's name to ensure it was given a parking permit outside the couple's luxurious Chelsea home.
When the vehicle was in for a service at a garage, the Lamborghini Aventador was seized by court staff who were reportedly convinced to release the expensive supercar over to Kyhami. Kyhami then took the car back to Elite Performance Cars Ltd where Tamara Eccelstone filed a High Court injunction preventing its sale, however this order was breached and the car was sold to Four Seasons Autos before then being sold to a new owner in Turkey.
[Via The Sun]