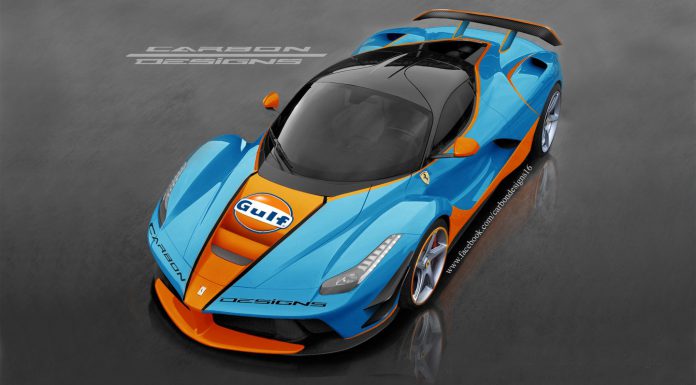 Gulf Livery always look astounding especially on sports cars, our latest example comes from Carbon Designs who have rendered the Ferrari LaFerrari in a gulf livery, showing just how the Italian supercar should look in the famous styling. Other than just the paint, the virtual designer also added a rear spoiler and air flow directors at the front.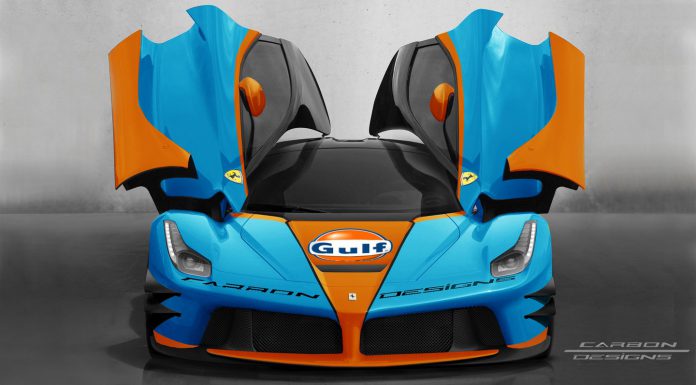 The Ferrari LaFerrari is barely out in the streets and other than just showcasing in major auto shows such as the Geneva Motor Show 2013 where it made its debut and the Shanghai Auto Show 2013 where it made its Asian debut, the supercar is still very much exclusive.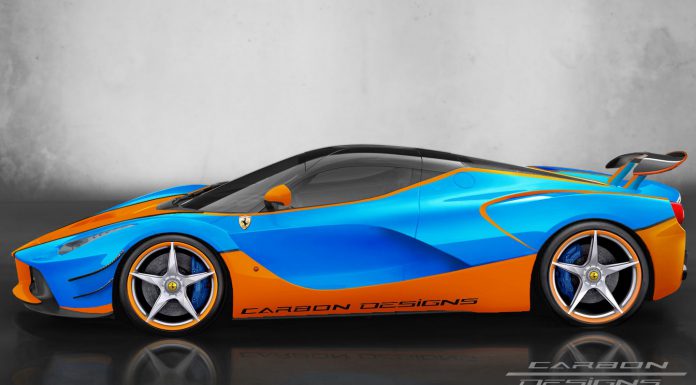 Just a recap, The Ferrari LaFerrari uses a 6.3 liter V12 which is connected to an electric motor. The Ferrari F150 V12 has an output of 800hp at 9.000 RPM and 700Nm at 7.000 RPM while its electric motor has a maximum output of 163hp and 270Nm of torque. That delivers a total combined power output of 963hp. Only 499 examples will be built.