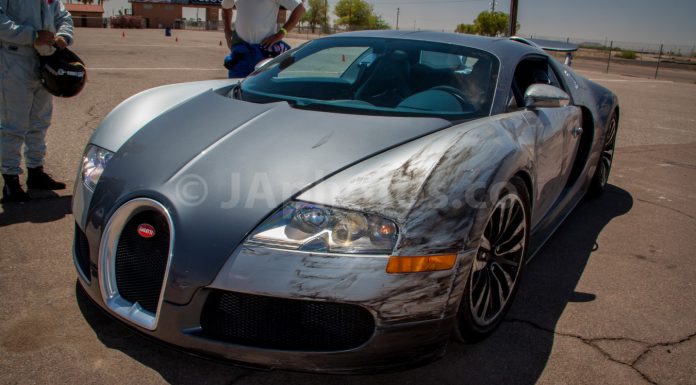 A Bugatti Veyron crash has to be one of the most painful things to go through as a driver considering this is a masterpiece of a car, repairs could be done and the car could also go back to its normal shape but its value will have gone down. The owner of this Bugatti Veyron crashed at a racing track, well, not one of those tragic crashes we show on here, this one involved scratching one end against the wall.
The result was a nightmare for any car owner, paint job spoiled, a few dents and the headlight pushed inside. The photos were sent to us by James Apodaca Photography where he managed to take a few shots before the crash and others after the car wash.
The Bugatti Veyron is without doubt a dream car for many speed lovers due to its massive power combined with luxury utilities and that's why the price has always been scary. For $1.2 million you get to own this car which comes with an 8 liter W16 engine developing as much as 1000HP and a top speed exceeding 400km/h.