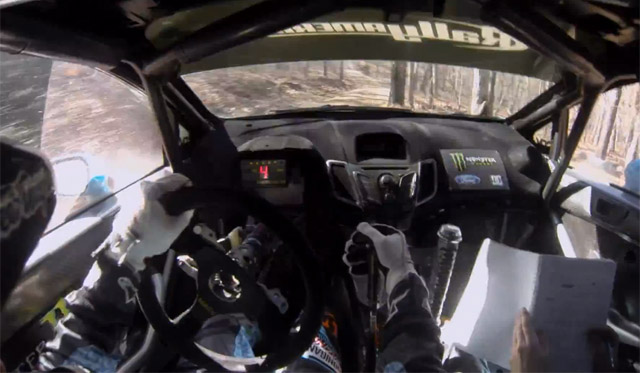 After recently heading to Russia to race a pair of rogue skiers, Ken Block has teamed up with major sponsor GoPro yet again with their latest venture being filmed in the forests of Missouri's Potosi rally course.
As you'd expect in any Ken Block video, the clip features some truly insane camera angles which showcase just what a rally driver sees from the cockpit of these insanely fast and difficult to drive racing cars.
While some of the scenes where Block speeds through gaps in the trees seemingly far too small for a rally car to fit may not be new to any rally-aficionados out there, the helmet mounted camera definitely gives us the best view behind the wheel of Block's Ford Fiesta!