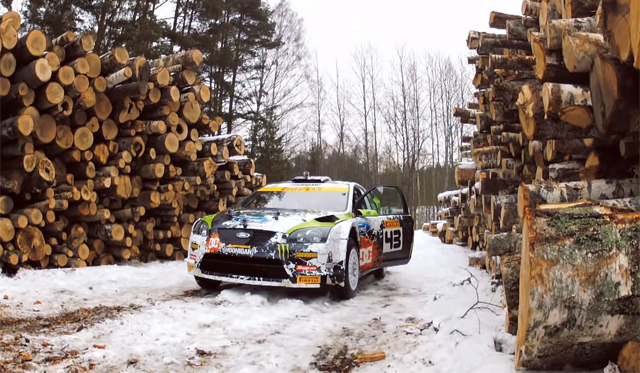 Did seeing the name Ken Block in the title immediately conjure up thoughts of a new Gymkhana flick? Unfortunately, that's not the case today but the Ken Block video we do have for you is equally impressive.
Filmed completely from a selection of GoPro Hero2 HD cameras, the clip involves Ken Block racing some rogue skiers through the wintering forests of Russia.
However, the most impressive thing about this clip are not the actual driving skills, but instead the incredible shots achieved by the dozens of GoPro's fitted inside and outside of Ken Block's Ford Focus racer!