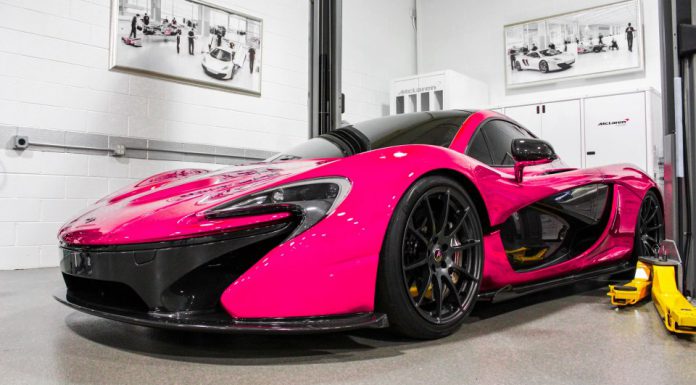 The McLaren P1 is one of the most hyped supercars of the year, having emerged to the public at the same time as the Ferrari LaFerrari, the British supercar has given McLaren fans another reasons to stay away from any Italian marque which have ruled the better part of the decade, or better yet-decades! In that regard, Matthew Groner Photography has rendered the supercar in a Pink paint work as shown in the photo.
We know that Akzo Nobel who provide paints for McLaren road cars and race cars, don't have this paint scheme in their current offering but the render looks good doesn't it? Well your opinions are much welcomed at the chat box below the text. Meanwhile, just a quick reminder on the facts about this car; a hybrid powered supercar a mid-mounted 3.8-litre twin-turbo V8 petrol engine fitted with two turbochargers and an electric motor.
Together, this produces 916ps (903bhp) and a maximum torque figure of 900Nm. The petrol engine alone produces 737ps (727bhp) at 7,500rpm, and 720Nm of torque from 4,000rpm with the electric motor supplementing 179ps (176bhp) and 260Nm of torque. The power is channelled through the dual-clutch seven-speed gearbox to drive the rear wheels.
The price for this supercar that comes with a jet-fighter styled cockpit and Formula 1 driving dynamics and technology is estimated at $1.15 million dollars. Only 375 McLaren P1′s will be built!