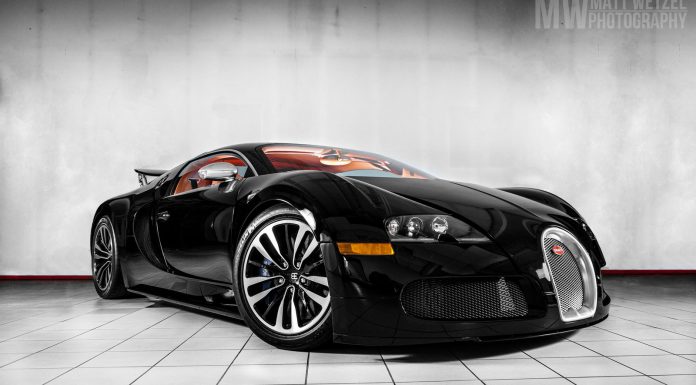 The Bugatti Veyron is still and will be for many years to come a masterpiece in the world of speed and luxury, a rich man's toy it may be but the amount of excellence affiliated with it is so overwhelming and undeniable.
In that regard, the Molsheim-based German manufacturer has had several special versions based on the Bugatti Veyron, and they include the Pur Sang (Pure Blood) in 2007 and limited to 5 units, the Pagaso in 2007 limited to 1 unit for a Ukrainian and powerful as the Super Sport, the Fbg Par Hermès in 2008, the Bleu Centenaire, the L'Edition Centenaire, the Nocturne, the Sang d'Argent and lastly our car in topic, the Sang Noir limited to 15 units.
The Sang Noir means 'Black Blood' in French and of the 15 examples made, three of them are found in North America and one of them is found in Canada, thankfully, Matt Wetzel Photography managed to do a photoshoot of the one in Canada. It's an extraordinaire piece of a Veyron distinguished by the exposed carbon fiber on the nose, roof, and tail and brushed aluminum mirrors.
The wheels are finished in two tone finish while it has a tangerine interior. This photoshoot was done at the MVL Leasing & Sales in Toronto, Ontario, Canada.
[Photo Credits: Matt Wetzel Photography]