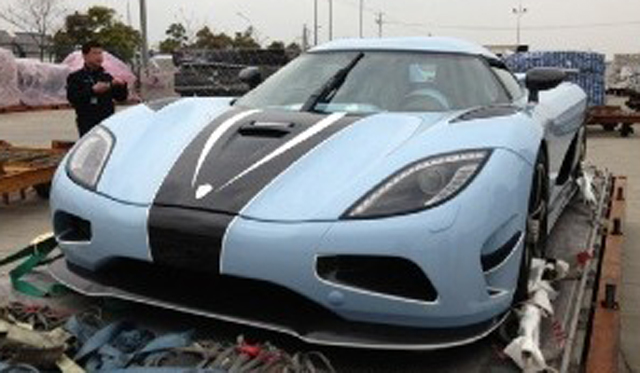 A unique light matte blue Koenigsegg Agera R was recently spotted arriving at Shanghai Pudong Airport in China where it'll join a selection of other unique Agera's.
The car arrived in China on April 6th and is one of just a handful of Koenigsegg's delivered to the booming economic powerhouse in recent months after the Koenigsegg Agera R BLT and Agera Zijin.
This light blue Koenigsegg Agera R has reportedly been purchased by a resident from Shanghai City and features all the latest technological advancements from Koenigsegg including its one-piece carbon fiber wheels.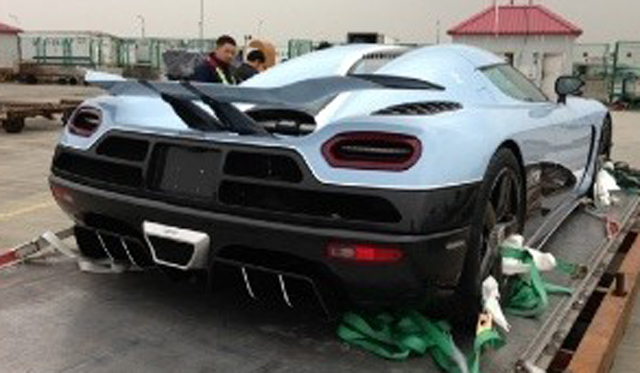 Under the hood, the Koenigsegg Agera R is powered by a 5.0-liter twin-turbocharged V8 engine delivering some 1140hp and 1200Nm of torque. As a result, it can hit 62mph in 3.0 seconds and a theoretical top speed of 273mph.
[Via Car News China]