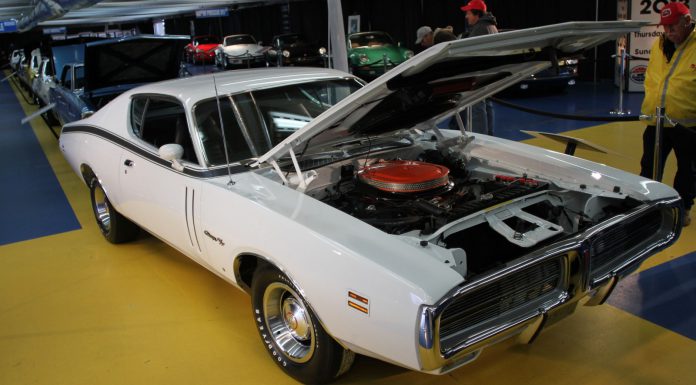 RK Motors is the tuner from Charlotte-North Carolina famed for restorations of American muscle cars together with the sale of these cars. We have featured projects such as the 1970 Ford Mustang Boss Snake from them revealing their prowess in the resto scene but the pinnacle of their work could only be associated with one of their recent projects, a 1971 Dodge Charger R/T – the last HEMI car ever built!
Hemi engines have been there since 1901 with Belgian car maker Pipe, Fiat and even Peugeot but its Chrysler who brought the hemispherical engine into fame in the 1960s especially with the 426 Hemi developed for NASCAR. It's therefore a big fortune to find one of those Hemi built Dodge Charger R/Ts, and more so, this was the last one ever built.
Its history runs deep; the 426 Hemi for the Charger R/T came to the streets in 1966, similar in every way to the NASCAR versions only that it had cast iron heads that replaced the aluminum NASCAR versions. It also came with a lower compression ratio, less aggressive valve timing, and different intake and exhaust manifolds helped limit the engine to an advertised 425 horsepower and 490 foot-pounds of torque.
Due to federal emission requirements, the 426 Hemi Dodge Charger R/T would soon find its death by 1971, it was Glavic Dodge who placed a special order of a 1971 Dodge Charger R/T 426 Hemi at the Chrysler's Lynch Road assembly plant in Detroit and that was the last of its kind! A few years later, late 70s, Joe Angelucci a son of a racer noticed the car in a certain garage, he knew what it was having that his dad was a racer but all efforts to purchase the car failed. It wasn't until the early 1990s when the owner fell ill and decided to sell it to Joe.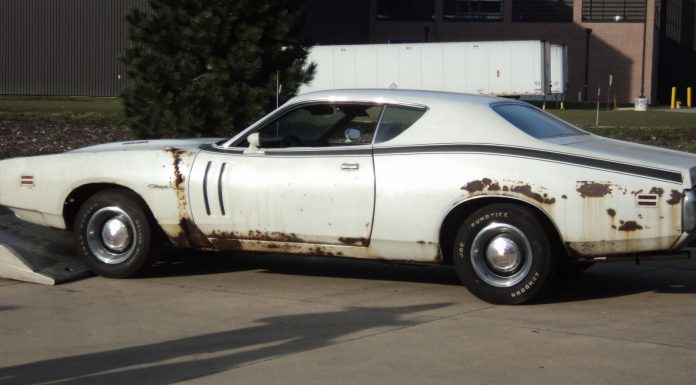 Thirty-three years later the car found itself at RK Motors, and what you see is the new look, the car made its debut at the Food Lion Autofair for the first time since 1971, fully restored in white as was the original color. This was a full restoration from exterior to the interior nothing short of what RK Motors has shown before.