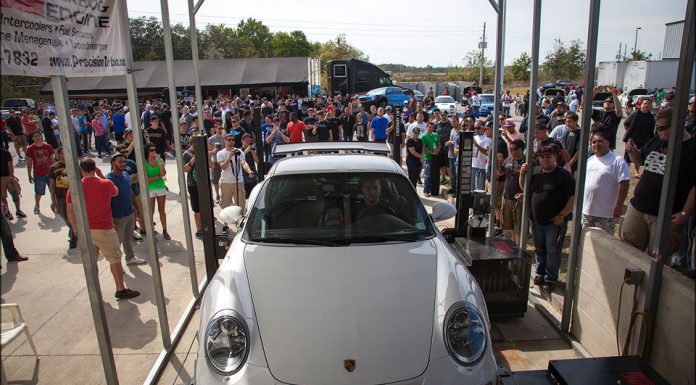 Tuners in the US differentiate themselves from the rest by the ability to hold social events not only appealing to the car enthusiast but also to the ordinary car owner. That is the case with Titan Motorsports based in Florida; they have already showed us several events this year including the TX2K13 we showed you a while ago. The recently held their Open House 2013 event at their 25,000sq/ft facility that allowed car enthusiasts enjoy their services alongside special DJ performances and car girls show.
The event saw different supercars and tuner cars align at the dyno where their power would be measured, among them were the Nissan GT-R, Toyota Supra, Lamborghini Gallardo, McLaren MP4-12C, Audi R8, a heavily modified Porsche 911, Audi TT, Dodge Viper, Subaru BRZ, Toyota GT86 and several others included in the gallery below. The photoshoot was done by Dipz of V2Lab.
The dyno stage gathered quite a crowd as the cars were strapped and horsepower recorded, but the other stage that also had the same amount of crowd barrage was the car girls show where they walked on a platform and showcased Titan Motorsports products. Even from the photos, a lot of happy emotions were in the air, again another good example of a successful car event merging into the society!