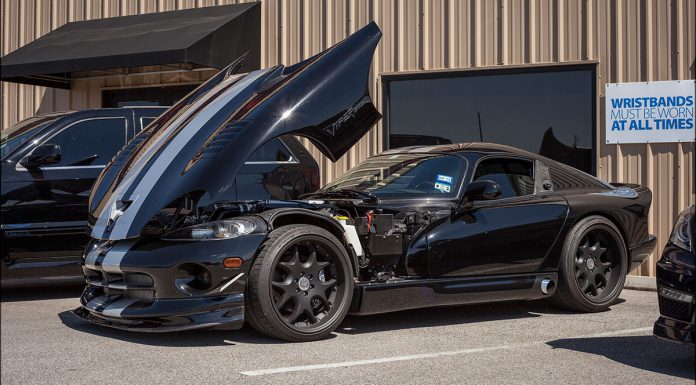 TX2K is a car gathering event held in Houston and has been there for the past decade. The event is famous for showcasing the best Toyota Supra tuner cars in the region among other cars. This year's event TX2K13 was attended by tuner Titan Motorsports, same tuner who showed us a Nissan GT-R duo a few months ago. They managed to take photos from the event showing how different the event was from previous editions, the Supra collection was outrun by Nissan GT-Rs.
Other than just showcasing their cars, there was a dyno event that took place at Hennessy's facilities which features dual dynos, one RWD unit and and AWD unit. One of the biggest challenge of the event has always being preventing street races from happening but this edition passed by without any such hitches.
Being one of the sponsors for the event, Titan Motorsports did not take along their famed Copper Supra but a few noticeable cars were in attendance, Jotech Motorsports Nissan GT-R was one of them, there was a matte black Lamborghini Gallardo and yet another black on black Lamborghini Gallardo with smoked out taillights. The event is held annually and this one just proved how its evolution has extended.