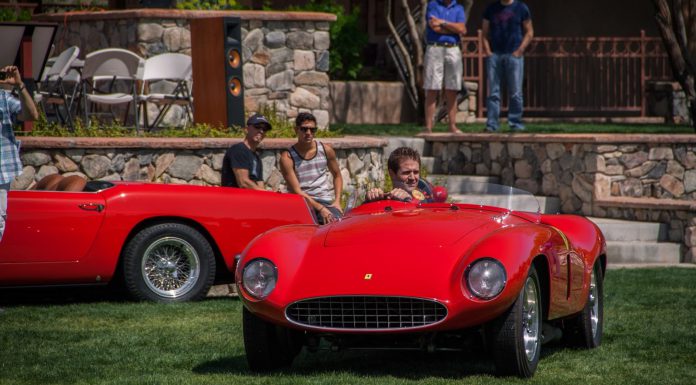 Festivals of Speed are becoming common by the years and growing in terms of attendance and the number of cars showcased. We recently showed the Festivals of Speed Amelia which happened in Florida, the latest event of its kind is the Festival of Speed Scottsdale which was attended by James Apodaca Photography. It took place at the Toll Brothers' Windgate Ranch in Scottsdale, Arizona.
The event is now in its third year and all its proceeds go ahead to benefit the 100 Club of Arizona which supports families of police and firefighters killed in the line of duty. One of the attendees Mr. Kramer showed two of his seven Ferraris at the show and they included a 1981 Ferrari 308 GTSi and a 1984 Ferrari 512 BBI. Kramer has used the Ferrari 308 as his day-to-day car for 30 years, and it has more than 150,000 miles on its odometer.
Among the 170 cars that attended, one could spot a 2008 Bugatti Veyron, a 1967 Ferrari GTC, a 2006 Lamborghini Mucielago Roadster, a 1955 Mercedes 300SL Gullwing, a 1964 Jaguar XKE, a 1966 Ferrari 275 GTB, a one-of-a-kind 1980 Ferrari Formula One race car that vehicle won the Italian Grand Prix in 1988 and also Scottsdale Luxury Motors were showing a Lamborghini Aventador and a McLaren MP4-12C.