There's a lot of things going on at ZR Auto right now. Things are coming together well for Zahir Rana and hie expanding clientele. A recent visit to the ZR Auto shop in North-East Calgary proved that things happen fast when you live life in the fast lane. After recently offering a new line of services, owner Zahir Rana says things are just going to get busier. ZR Auto is now offering car-wrapping services using top-quality material and fully-trained technicians. "I treat every car as if it's my own," Rana said with a troubled look on his face as he looked at a poorly-wrapped Ferrari done by a competitor. "When you're working with expensive cars, you need to do it right. That's why we take our time to wrap these cars."
One of Rana's clients recently purchased a Lamborghini Gallardo LP570-4 and wanted a unique wrap that would separate himself from the growing crowd of Lamborghini owners in the city. The result? A very stylish black and red wrap that will now set him apart from the rest.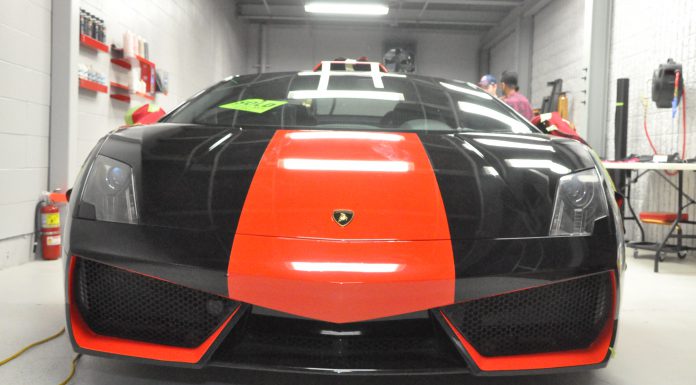 After having his 1,500hp Gallardo returned from the Calgary International Auto and Truck Show, Rana had it brought into his shop to inspect the tires for leaks and to add some minor air intake vents for increased airflow to the brakes. Rana already has plans to change the look of the Gallardo in the future, but for now he's enjoying the flashy chrome look of the car. "It looks really nice," he said. "I want to take it out on the streets for a while and get the police really excited, then I'll change it." The idea behind the chrome wrap is to attract attention. "You don't wrap your car in chrome if you don't want attention. That's when you go for a more subtle look," he said with a smile.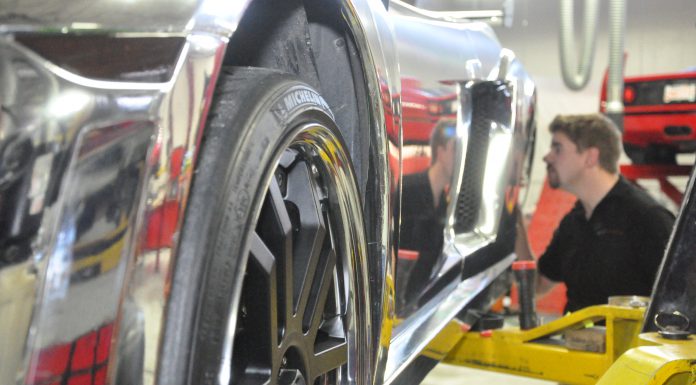 Last week, the ZR Auto crew was busy wrapping a Mercedes SL in brushed aluminum and matte black. The car has been completely transformed and is now in the showroom alongside Rana's 707hp Ferrari F430, which also has a new look. Both cars look stunning in the showroom, and Rana tells me that they'll look even better this summer when they're out in the sun.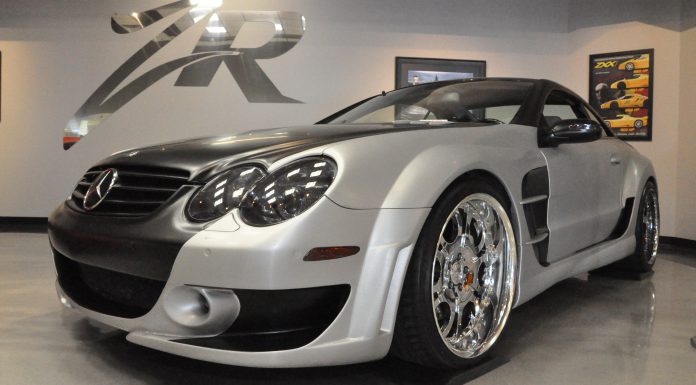 A few weeks ago, we reported that Rana had wrapped his Ferrari F40 matte grey to give it a stealthy look. Rana wasn't satisfied with the final product, so he had his detail crew strip the car down once again in preparation for a bigger, bolder wrap. "You'll like it when you see it," Rana exclaimed. "It'll be different. Trust me!" The F40 will undergo its transformation in the coming days and will have a completely new look in about a week. Rana says it'll be one of a kind.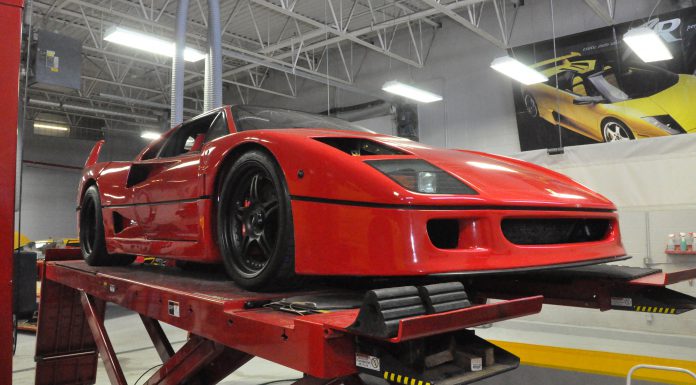 One of ZR Auto's clients' Maserati MC12 Corsa is returning from Edo Competition in a few weeks. GTspirit will be there when it arrives in the ZR Auto showroom.
Have a look at the gallery below ans see what has been going on at ZR Auto over the past few weeks.