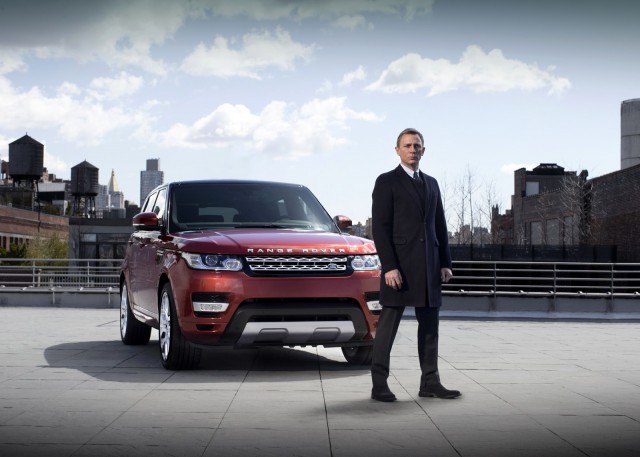 Just like we had told you earlier, the 2014 Range Rover Sport was revealed on the streets of New York City through a live broadcast event which allowed fans all over the world to witness the new SUV from Land Rover. And who else would be a better driver for the event than James Bond himself? Yes, Daniel Craig was the driver, and he did not disappoint!
The video shows Daniel Craig amidst some containers before the luxury SUV is lowered by a crane and he takes on the wheel with a timer so as to arrive at the New York Auto Show grounds in time. You shall get to listen to the acceleration and impressive exhaust sound of the Range Rover Sport. New York is the place it loves most as its predecessors sold more units in New York than any other part in the world.
Just a recap, its powerhouse will come in various options; currently Land Rover is offering two options which are a supercharged 5.0-litre 510PS V8 petrol engine and a 3.0-litre 292hp SDV6 diesel engine. From 2014, three more options will be offered namely a 3.0-litre 258hp TDV6, a 4.4-litre 339hp SDV8 diesel engine and a high-efficiency diesel Hybrid model. They are mated to a ZF 8-speed transmission; the car weighs less than 2000kg which is more than 500kg lighter than the previous model.