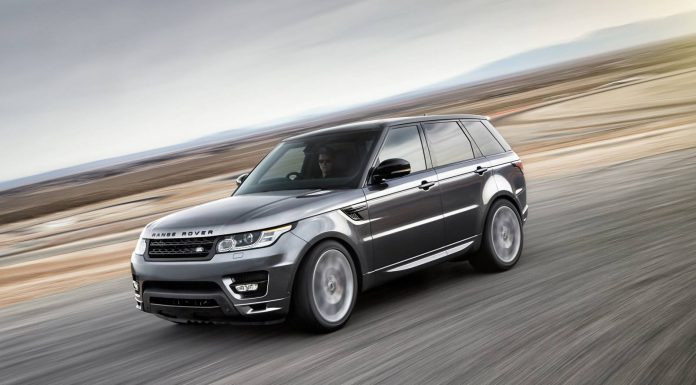 The all-new 2014 Range Rover Sport has officially been revealed ahead of its debut at the New York Auto Show 2013. The new SUV from Land Rover was revealed on the streets of New York City like we had told you before. The Manhattan Skyline created the perfect setting for this event. The Range Rover Sport sold more units in New York than any other place in the world and that's why New York was chosen as the premiere city for this luxury SUV.
It has taken the legend set by its predecessors to a new level by offering new customer focused technology not to mention the aluminum architecture ensures a weight saving of up to 420kg. CO2 emissions have been reduced to 194g/km. Speaking on this new design, Land Rover Design Director and Chief Creative Officer, Gerry McGovern, said:
The new Range Rover Sport is the ultimate luxury SUV. A new Range Rover Sport for a new era. Relevant, sustainable and utterly desirable. Alongside the all-new Range Rover, and the Range Rover Evoque, the new Range Rover Sport represents the third distinct product in Land Rover's product revolution. Firmly establishing it as a powerhouse British brand, with exceptional Design at its core.
The new SUV is 62mm longer than its predecessors and offers a spacious 5+2 seating configuration, it is 149mm shorter and 55mm lower than the all-new Range Rover on which it is based and model-for-model weighs 45kg less. The new Range Rover Sport is offered with a choice of wheels sizing 19, 20,21 or 22 inches and the iconic "Viper's Nest" wheel design, now available for the first time across all Range Rover models.
Drivability is enhanced through the new aluminum suspension and it comes with wide-spaced double-wishbones at the front and an advanced multi-link layout at the rear. The air suspension has been re-engineered to suit the new SUV automatically both in off-road and normal conditions. For example, the new air suspension has two modes which are automatically varied by the Terrain Response 2 System which chooses the best depending on the road conditions.
There are two full-time 4WD choices which include a two-speed transfer case with low-range option where the road conditions are much tougher and it has a front-rear 50/50 percent default torque split, and 100 percent locking capability. The other option which is 18kg lighter has a single-speed transfer case with a Torsen differential, which automatically distributes torque to the axle with most grip and suitable for all conditions. The default front-rear torque split of 42/58 percent is designed to provide a rear-wheel drive bias for optimum driving dynamics.
The powerhouse will come in various options; currently Land Rover is offering two options which are a supercharged 5.0-litre 510PS V8 petrol engine and a 3.0-litre 292hp SDV6 diesel engine. From 2014, three more options will be offered namely a 3.0-litre 258hp TDV6, a 4.4-litre 339hp SDV8 diesel engine and a high-efficiency diesel Hybrid model. They are mated to a ZF 8-speed transmission, the car weighs less than 2000kg which is more than 500kg lighter than the previous model.
Just how did they manage to shed off all that weight? Well, the lightweight aluminum body structure employs a combination of pressed panels, plus cast, extruded and rolled aluminum alloy parts, so the strength is concentrated precisely where the loads are greatest. As for fuel consumption, Land Rover says that the new advanced intelligent Stop/Start system which is fitted on all 2014 models helps improve fuel consumption by up to 7 percent.
The interior is nothing less of what has been offered in previous models, the new Sport comes with a smaller diameter, thicker steering wheel, vertical gear shifter, higher center console, configurable mood lighting and more gene. There is more space for all occupants and of course the technology adds the Midas touch.
The technology incorporated in this model includes the Adaptive Dynamics with Continuously Variable Dampers (CVD) not to mention the Dynamic mode in the Terrain Response 2 System enhancing drivability. To ensure proper cornering and reduce understeering, the Terrain Response 2 system is combined with twin-channel Dynamic Response active lean control, a Dynamic Active Rear Locking Differential, and Torque Vectoring by Braking.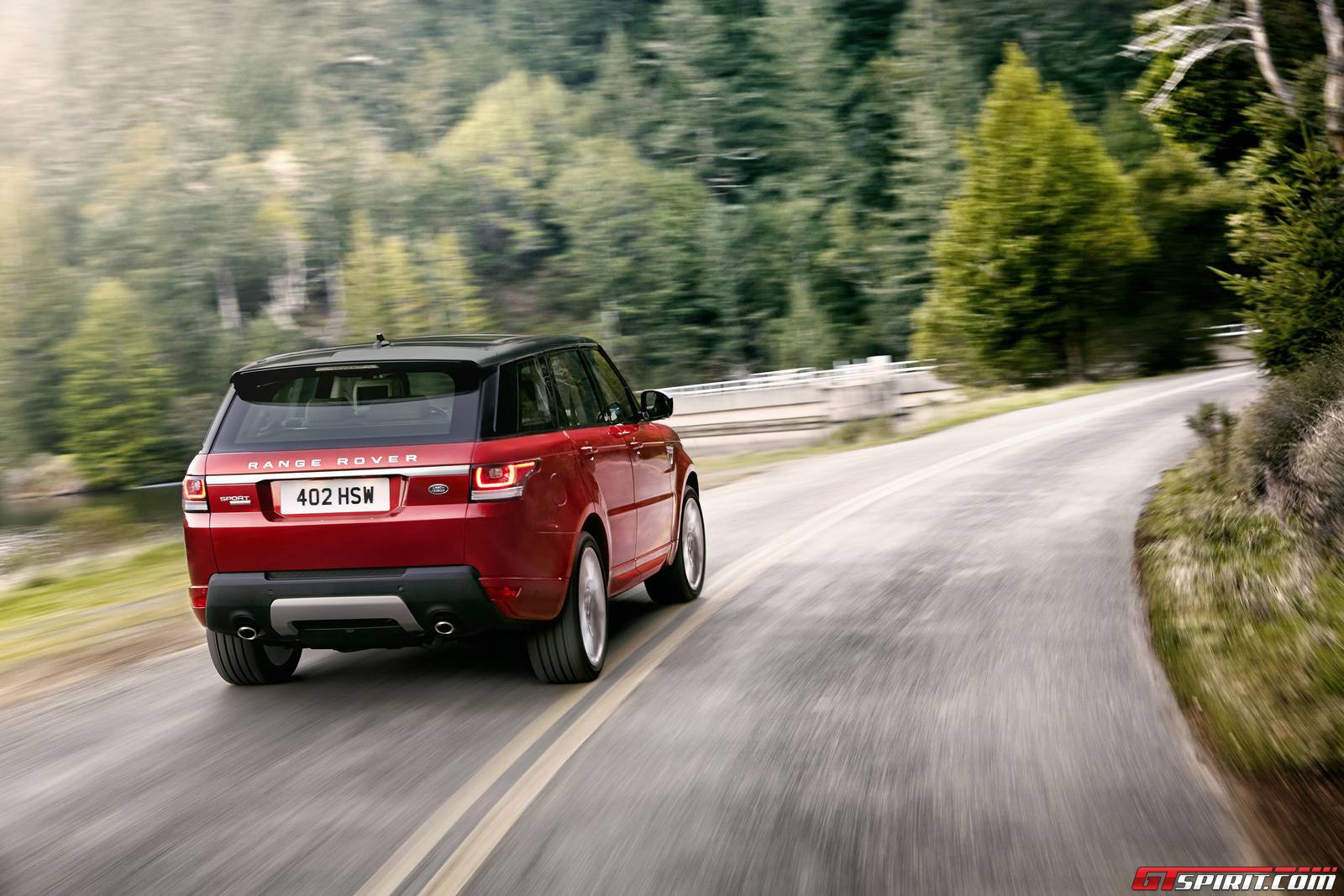 There is a 'Connected car' technology that allows the driver to check the status of the vehicle via an App installed on their smartphone with support features such as Stolen Vehicle Tracking, Emergency Call and Land Rover Assist Call. Internet connectivity is available through a high bandwidth Wi-Fi. With the new optional color Head-Up Display, the driver can navigate on it without taking his eyes off the road thanks to the laser technology giving superior clarity and contrast.
There is a new digital camera system with three modes namely Lane Departure Warning, Traffic Sign Recognition and Automatic High Beam Assist all helping the driver during navigation.
Gone are the days when floods prevent drivers from wading through water as the new Range Rover Sport has a new Wade Sensing that provides depth information when driving through water, made even more beneficial to the driver now that the Sport's maximum wading depth has increased by 150mm over the previous model to 850mm.