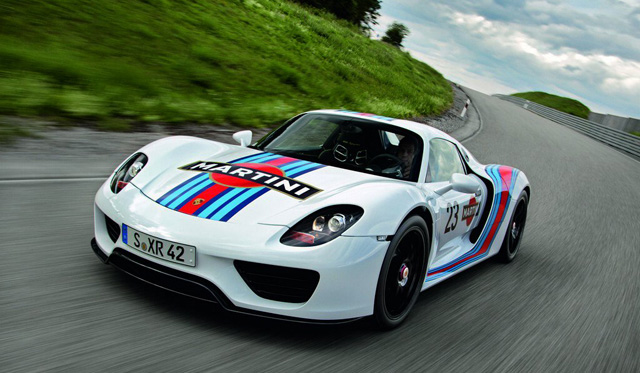 Those lucky few individuals who are offered the opportunity to purchase Porsche's $800,000+ hybrid supercar, now have the opportunity to indulge in more luxury.
The just announced Porsche VIP program, currently available only to 918 Spyder buyers, offers first refusal rights for cars limited to under 500 units. In addition, VIPs enjoy priority ordering on one production car, per model line, per year. A pretty strict set of rules for a supposed VIP, but that's just our opinion.
Porsche VIPs are enrolled in the program for a decade, starting with the day they order an eligible car. However, with one caveat. Those looking to make some quick money by flipping the 918 Spyder once it comes out, will also be out of the VIP program. Only those owners who keep the car for greater than 6 months have the freedom to part with their Porsche without the fear of being removed as a VIP.
All sound kind of complicated? Yeah, it kind of is. But, on the other hand, if you were buying a 918, wouldn't you want to be treated special? Yeah, we would too.