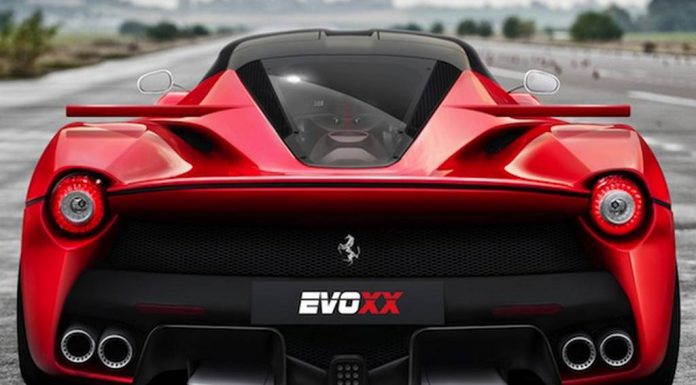 As a result of Ferrari previously creating track-oriented versions of the F40 and Enzo, it's always been inevitable that since its release, the brand new 2013 Ferrari LaFerrari would receive an uprated track-oriented version and Milano-based designer Luca Polizzotto recently put together a render of what just a car could look like.
Dubbed the LaFerrari EVOXX, this car would draw on inspiration from the Ferrari FXX and Ferrari 599XX and if it does get produced in the future, it'll inevitably only be offered to the most wealthy and respected Ferrari owners as part of the company's Ferrari Corse Clienti program.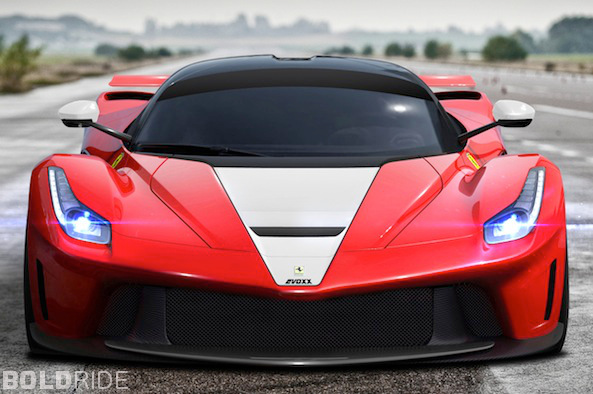 Featuring a new white front bonnet and white wing mirrors, the Ferrari EVOXX also features a selection of aerodynamic improvements including dual rear wings coming out of the car's engine bay.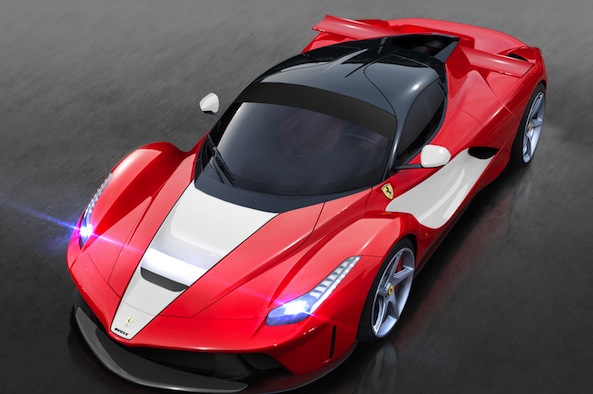 While this rendering does show the car with quite a lot of improvements, if Ferrari does offer an XX version of the LaFerrari it's likely to feature even more aerodynamic improvements!