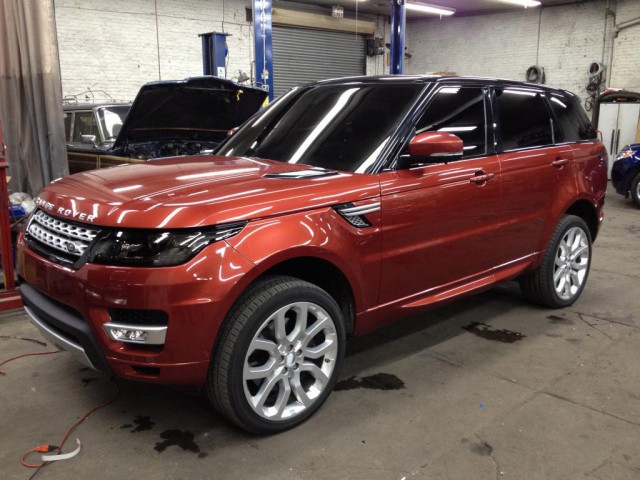 Images of the 2014 Range Rover Sport have emerged showing exactly how the new Range Rover Sport will look. The leak occurs ahead of its official debut at the New York Auto Show 2013. The first teaser image showed a blurry Range Rover Sport and we could barely tell what it might look like, well, apart from the color which was obvious.
These two images reveal among other things, a front which is slightly more slanted than that of the Range Rover. You will also notice a different set of headlights, whereas the standard Range Rover features LED lighting, in the Sport variant it is a little different. The grille would be compared to that of the Land Rover Freelander, showing two separating bars instead of the three found in the Range Rover variant.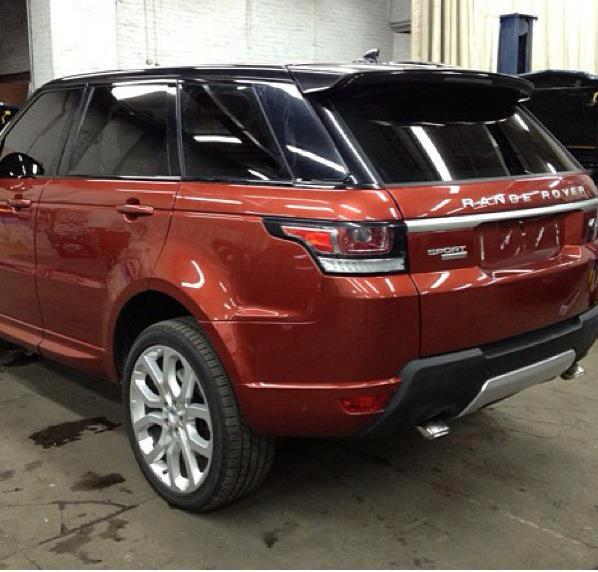 As for the rear, a more Evoque shape is potrayed, at least that's the first thing that will run through your mind. The exhaust tips are also different, generally the styling of the 2014 Range Rover Sport lives to its name.
As with previous Range Rover Sport the latest addition will be offered in a number of different specifications, with the base model implementing a measly 258hp, 3.0-liter V6 diesel engine while it'll also be offered with a much more suitable 5.0-liter V8 petrol engine.