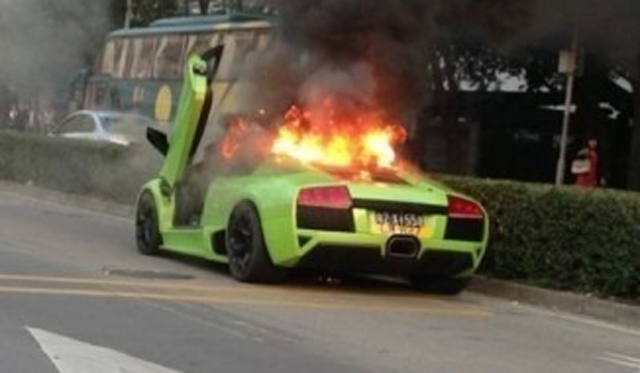 A unique bright green Lamborghini Murcielago LP640 has gone up in flames in the Chinese city of Shenzhen just minutes after the local media reported the car was involved in an illegal drag race.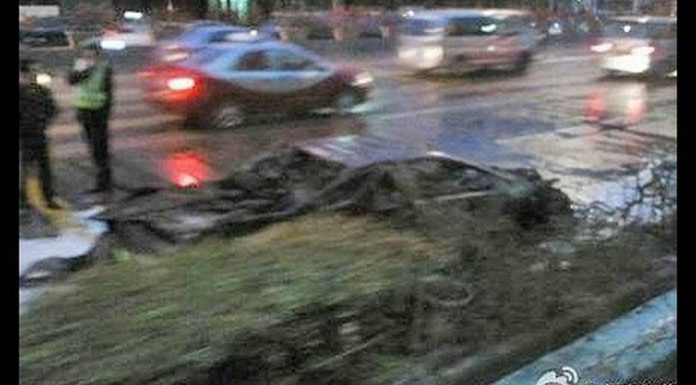 Fortunately the driver escaped uninjured, but as the following images show, the Lamborghini Murcielago LP640 didn't fare too well as it was completely engulfed in flames well before local fire crews could attend the scene.
The fire reportedly began in the front of the engine compartment before spreading throughout the rest of the V12-powered Italian supercar.