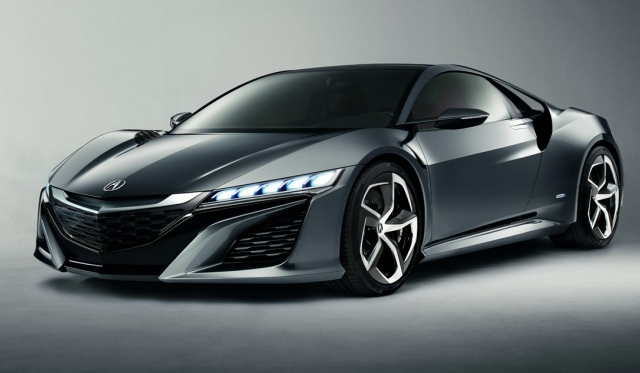 Order books for the brand new Honda NSX supercar have yet to be opened and yet reports suggest that the company has received 25 £5000 deposits for the new supercar,
The new Honda NSX is expected to go arrive in dealerships worldwide in 2015 and Honda only planned to open the order books for sales at the end of this year.
However, due to such great demand for the car, the company was left with no other option but to accept these orders the better part of 12 months in advance.
What makes these revelations even more noteworthy is the fact that no customers have had the chance to personally sample of drive the new Honda NSX, as production of the car is still continuing.
Nevertheless, it seems as though the legacy of the NSX and the promised specifications are enough to get wealthy customers enticed.
When the NSX does go into production, it'll feature a mid-mounted V6 engine with an electric motor. The internal combustion engine will drive the rear wheels while the electric engine will power the front, making the NSX all-wheel drive unlike its predecessor.
[Via Autocar]