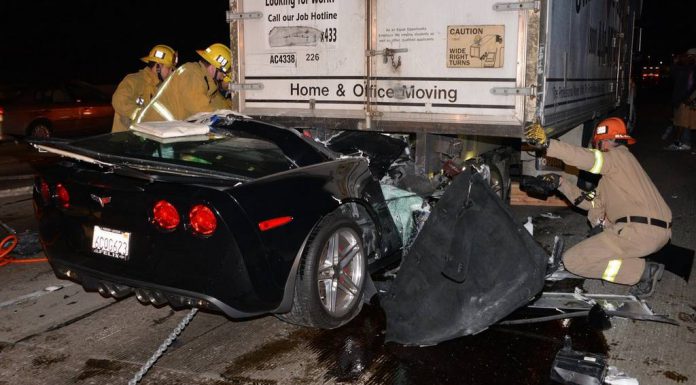 An American man has astonishingly escaped being crushed when his high-performance jet black Chevrolet Corvette Z06 crashed into the rear of a home moving truck on a Los Angeles highway.
As the following images show, the man was literally just inches away from sliding beneath the truck and fire crews were called upon to cut the man free.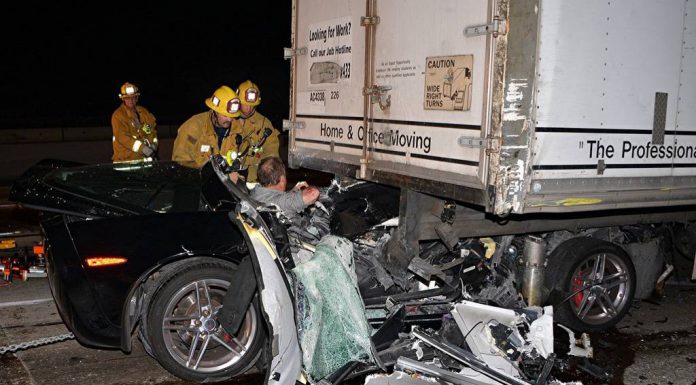 What's even more amazing is the fact that the driver only suffered minor injuries!