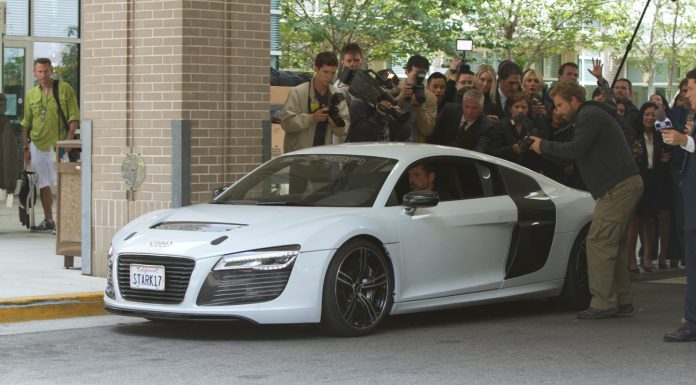 The Audi R8 E-Tron will be featured in the upcoming Iron Man 3 film, set to premiere on May 03 2013. Audi has been featured in the last two sequels which utilized the Audi R8, Audi R8 Spyder, Audi A8, Audi S5 and the Audi Q7. Speaking on this matter, Loren Angelo, General Manager of Brand Marketing for Audi of America said;
Audi is excited to once again showcase the brand's cutting edge technology and sleek design with the Audi R8 e-tron in Marvel's Iron Man 3. This is a strategic collaboration for us. Similar to the position of the R8 as an innovation leader, Iron Man's character consistently evolves throughout the trilogy as he masterminds new trends in technology and engineering.
Audi has joined forces with Disney and Marvel Studios, a subsidiary of Marvel Entertainment, LLC for the release of Marvel's Iron Man 3. The Audi R8 e-tron is powered by four electric motors, one for each wheel, with a total output of 313 horsepower and a whopping torque of 4,500Nm. The e-tron is able to accelerate from zero to 100km/h in 4.8 seconds and a top speed of 200km/h. The e-tron could travel up to 250km on a single charge. Compared to the R8, the full electric concept is distinguished by a ventilated hood, a revised grille and additional carbon fiber accents.