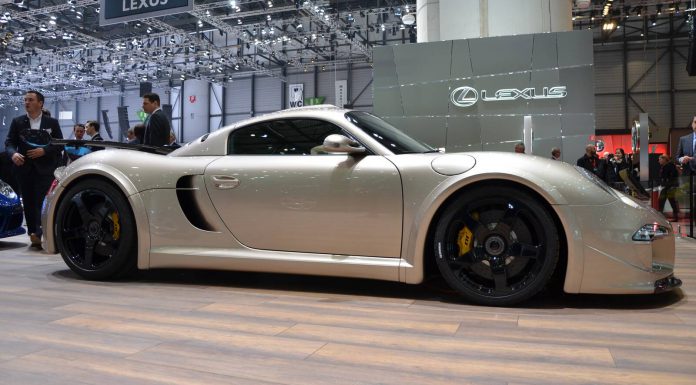 One of the cars on RUF's stand at the Geneva Motor Show 2013 is the RUF CTR3 Clubsport, first unveiled at last year's show. We never tire of seeing the CTR3. It is a timeless design. We sent a photographer for a closer look.
The RUF CTR3 Clubsport is an evolution of the standard RUF CTR3. The new package adds extra carbon fiber elements to the fenders, door sills, rear deck lid and roof mounted spoiler.
The RUF CTR3 Clubsport also gets a fixed spoiler. The standard CTR3 has a twinturbocharged 3.8 liter flat six cylinder engine with an output of 700hp at 7,000rpm. The clubsport package adds an extra 50hp for a total of 750hp and 960Nm of torque. This is coupled to a six-speed sequential transmission. The gearing ratio makes 370km/h possible.