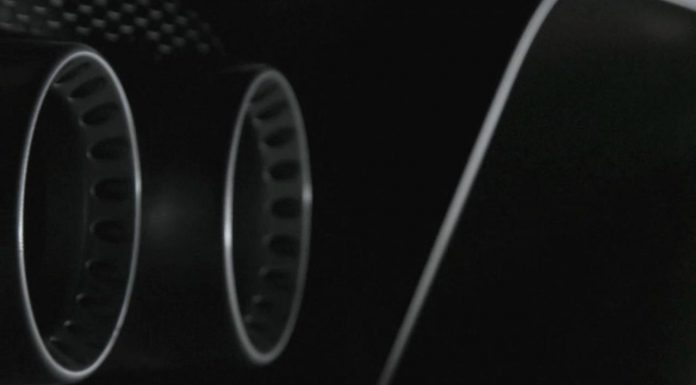 Ferrari has released the latest in a long line of teaser images of the Ferrari Enzo's successor, currently codenamed the F150, with this particular image clearly showcasing two of the four exhaust pipes on the new Italian supercar.
This teaser provides much more information than yesterday's Ferrari F150 which showed little more than an abstract component of the car which we couldn't even pinpoint or identify.
Thankfully that's not the case with this latest image, and the craftsmanship which has clearly gone into the exhaust tips is worthy of a nod of approval as it looks millimetre perfect!