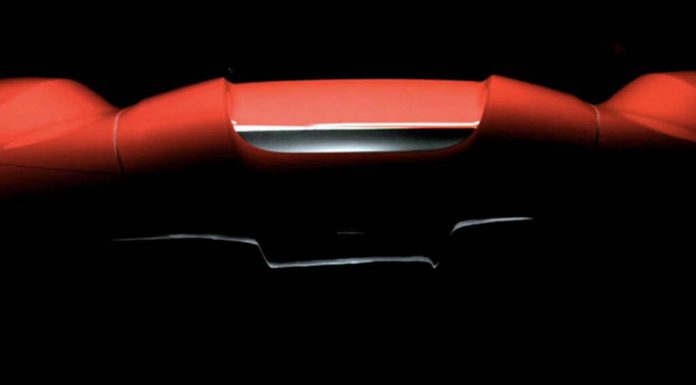 Despite Porsche and McLaren both releasing their upcoming 918 Spyder and P1 supercars in concept form months if not years before their production-spec reveals, rival manufacturer Ferrari has remained extremely tight lipped about its upcoming Ferrari Enzo successor, with the car yet to be officially named with Geneva just days away.
As a result, very little is known about the so-called Ferrari F150 apart from the fact that it'll rival the McLaren P1 in every sense of the word, and after previewing two quite revealing teaser shots a few weeks back, Ferrari is at it again with its latest F150 teaser image.
The following image is so vague, that it's almost impossible to decipher just what it's showing as it could be anything from an interior component to an interesting angle of an external body panel.
If that doesn't satisfy your taste for what Ferrari could have in store for the F150, then check out our exclusive renders of the upcoming Italian supercar here!