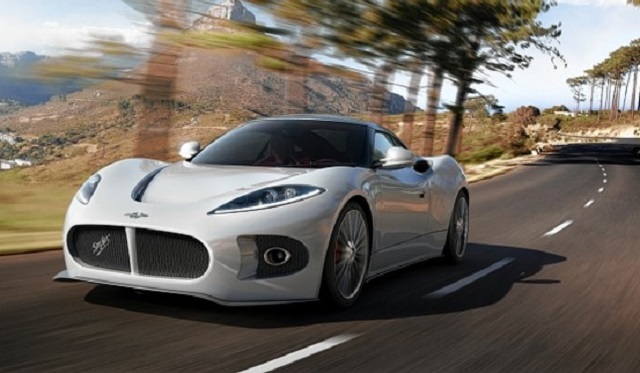 The Spyker B6 Venator Concept may have prematurely leaked ahead of its debut at the Geneva Motor Show 2013. It seems that the Wall Street Journal ran an article with a single picture in the header. The Venator is apparently Latin for "hunter", which Spyker hope will generate images of Dutch fighter jets.
The Dutch company is indebted to the tune of €160 million ($210 million) following the collapse of Saab. It is hoped that the Spyker B6 Venator Concept will mark the start of a new era. Expect a 911 competitor with a 375 horsepower V6 engine. Power will be delivered through a six-speed automatic transmission.
The use of an aluminum chassis combined with a carbon-fiber body will reduce weight to just under 3,080 pounds. The cars footprint is rumoured to be similar to a Porsche Boxster, giving it excellent, precise handling.
Inside, customers will get an aluminum dashboard with an exposed gearshift mechanism and rich, quilted leather. The italicized script logo on the Spyker B6 Venator Concept's grille is a reproduction of the company's 1903 logo.

All of the above will come at a price though. The Spyker B6 Venator Concept will start at between €125,000 and €150,000. It will be joined by Spyker's P2P after it recently got the green light for production by Spyker's Chinese sponsor, Youngman.
[Via WallStreetJournal]