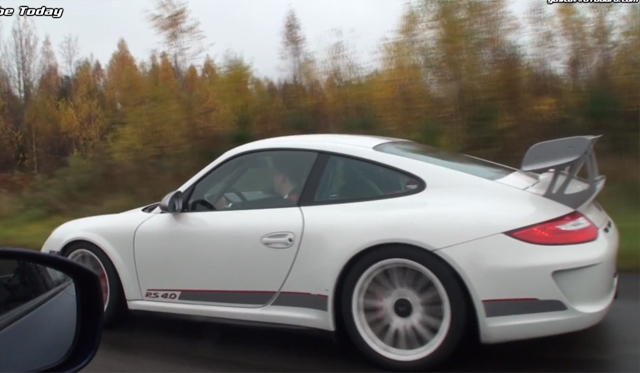 After being defeated by a BMW F12 M6 in a drag race recently, that same white Porsche 911 GT3 RS 4.0 was recently pitted against a much more suitable rival in the Nissan GT-R in the same YouTube channel's latest drag racing video.
This particular Nissan GT-R is pumping out 530hp and while that may bit a little more than the 500hp delivered by the Porsche 911 GT3 RS 4.0, the Porsche does weigh significantly less than the Nissan GT-R and is consequently more than capable of giving the Nissan GT-R a run for its money.
Unfortunately, the rolling drag race was conducted on a wet track, meaning traction inevitably favoured the all-wheel drive Nissan GT-R. Nevertheless, the two make for an interesting matchup and the two drag races can be seen in the following video.