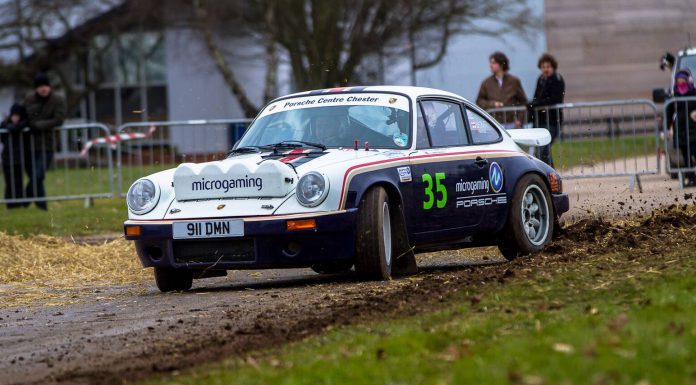 The Live Rally Stage is the highlight of Race Retro 2013. The main Rally events took part on both Saturday and Sunday for two 1hr and 30 minute sessions. The Rally Stage had a variety of Rally cars in the line up with over 50 classic and modern cars taking to the stage.
Seeing the drivers get their vehicles ready in Parc Ferme and enter the stage is a unique feature in the show. The roar of the engine, smell of burning rubber and experiencing dirt in your face as they fly around the track at speed also adds to the excitement.
Among the classic and rally cars were Audi Quattro, Austin Mini Cooper, Lotus Cortina MK1, Porsche 911st, Ferrari 308 Michelotto, Porsche 911 Carerra, Toyota Celica GT4M, Lancia Integrale and Rally Legend Russel Brookes driving ex-works Sunbeam Tiger 4.2 litre V8 which has not seen action in well over twenty years.
Enjoy the gallery by Steven Roe.