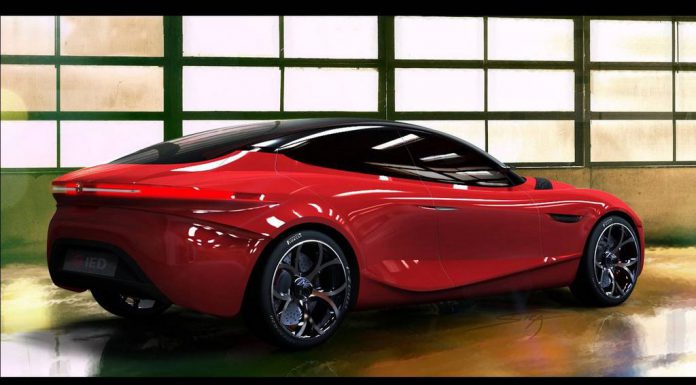 With the Geneva Motor Show 2013 edging ever closer, brand new images of the Alfa Romeo Gloria Concept car set to debut at the show have been released providing us with a much clearer image of what the car will look like from the rear, side and most-importantly, from inside the cabin.
When the design concept was first revealed to be making its debut at the Geneva Motor Show 2013, only one image of the car was released along with the details outlining how the car has been created by Alfa Romeo itself and students from the European Design Institute of Turin.
In the rear-quarter panel image you see above, the Alfa Romeo Gloria has been rendered here with different wheels and a black roof, rather than a silver one like the original design. Other than that, the rear end of the car clearly complements the sweeping front end and is set to make for a real showstopper.
The futuristic exterior design has then been carried through into the interior, which features a very minimalist driver-focused cabin, with red LED pin stripes being seen stretching along the doors and up the transmission tunnel.
The car then features a flat-bottomed sports steering wheel with no obvious gear lever being present indicating all driving controls will be managed through a selection of buttons and/or dials.