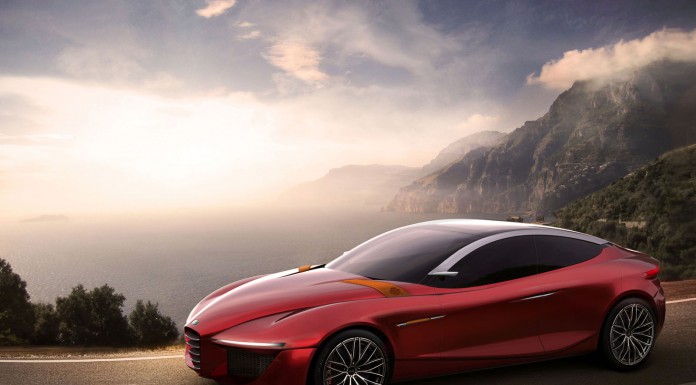 In addition to unveiling the production ready Alfa Romeo 4C for the first time at the upcoming 2013 Geneva Motor Show, Alfa Romeo has also confirmed that it's bringing another two-door coupe to the show, albeit this time it'll be in concept form and dubbed the Alfa Romeo Gloria.
The car has been designed by students at the European Design Institute and Centro Stile Alfa Romeo and is set to be "one of the most spectacular concept cars" in recent memory.
Alfa Romeo is pinning the Gloria Concept car has essentially being a successor to the early Alfa Romeo Duetto Spider from the mid-1960's, as part of Alfa Romeo's plans to re-enter the U.S. in the coming years.
Lorenzo Ramaciotti, the design director of Fiat and Chrysler stated, "We have asked the students to completely design according to their own ideas, a sports sedan that fits Alfa Romeo. During the development process we have commented on the draft and spontaneous creativity of the students and they always supported with advice. The result is very professional and inspiring".
Alfa Romeo hopes that the Gloria Concept car sparks interest in the American and Asian markets, and will measure 4,700mm in length, 1,920mm wide and just 1,320mm high. As the car still remains a design concept, no engine has been settled upon, but it'd either have a V6 or V8 powerplant if it ever reached production.
Prominent styling features include the long hood, and the wide leather belt holding down the hood which is reminiscent "of historic racing cars from Alfa Romeo, who were armed in the same way".