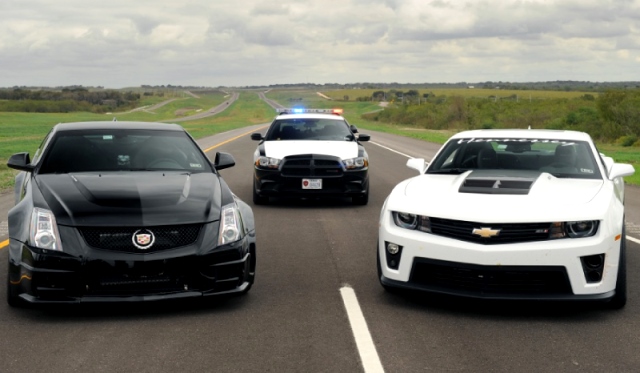 The Chevrolet Camaro ZL1 has a top speed of 180mph, but with tuner packages offered by the tuning industry, the car has in recent times hit speeds of over 200mph. One such example was the ZL1 Camaro by Lingenfelter Performance Engineering which was able to hit 202mph thanks to its Supercharged Engine Package with 700hp+.
In a similar situation, Hennessey Performance also tested their very own Chevrolet Camaro ZL1, the Hennessey HPE700. It hit a staggering 203mph! The speed was recorded at the Texas Toll Road considered as the fastest highway in America. The Camaro features their HPE700 package that boasts of 700hp at 6300rpm. In this video, the camera is inside the cabin which means you get to move at 200mph actually leaving your sofa!
Its so fast that the camera man miss a clear shot at the end of the video. To recap, the Camaro ZL1 utilizes a 6.2 Liter supercharged LSA V8 engine that makes a good 580hp, gained its popularity especially at the Nürburgring where it recorded a time of 7:41.27 placing it in the same class as the Porsche 911 Turbo S, Mercedes-Benz SLS AMG among others with closely related times.