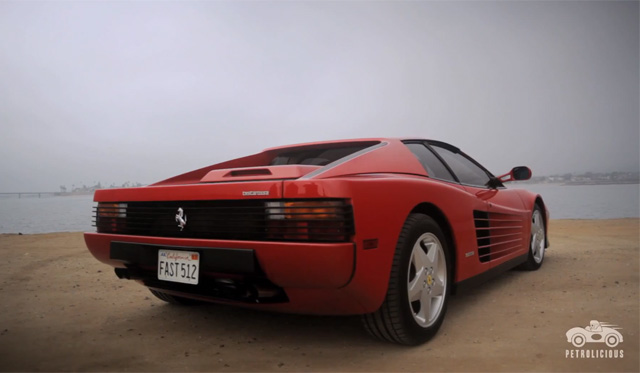 The Ferrari Testarossa not only holds the title as being one of the most iconic Ferrari's ever produced, but it's also one of the most revered supercars ever produced and in the latest episode of Petrolicious, this time narrated and hosted by Joe Ventura, we get a clear look into the prestige of the Testarossa while also helping to form a clearer image of "the Testarossa presence".
Although it may not seem to be the case, Ventura makes the point that the Ferrari Testarossa is a truly practical supercar and even though it can't carry a family full of children, it's more than capable of being parallel parked like any other car on the market, despite its wide body.
What makes the Testarossa one of a very small dying breed is the fact that it features a true gated- manual transmission, something which is becoming rarer and rarer by the year. The only car that jumps to mind with a similar setup is the now defunct Lamborghini Gallardo.
If you've always been a fan of the Ferrari Testarossa and want a better look into its legacy, be sure to check out this video!